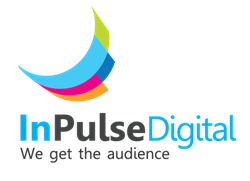 Almost 50% of Azteca viewers are born in the U.S. This specific segment accounts for the highest social media consumption and TV interaction in real time.
Miami, Florida (PRWEB) September 02, 2015
To acknowledge how users consume TV and give them a real "Social TV" or "second screen experience", Azteca America aligned with InPulse Digital, a leading agency in content marketing and social media for U.S. Hispanics, as its strategic partner to complement the network's on-air content with an integrated social media strategy.
At its upfront presentation in May, Azteca announced its Hispanic Audience Platform, which, upon launch in late 2015, will allow brands to reach audiences across channels, integrating linear and non-linear reach. The added social media initiative with InPulse Digital will expand Azteca's reach and offerings to brands looking to reach Millennials or connect with Hispanics through integrated campaigns. With 21 million total viewers*, Azteca's strategy has already placed the network ahead of many of its competitors, and this new partnership aims to loyalize the audience, making the network even more attractive for advertisers. For brands, this means an expanded reach and higher awareness.
According to Facebook, U.S. Hispanics over-index on all social metrics, and a study by the Council For Research Excellence showed Hispanics are 50% more likely to interact in real-time on social media while they are watching a show. Based on this audience behavior, the Miami-based digital agency developed a strategy for the Azteca America audience that includes Social TV, real-time sports strategies, supporting content, and in general, content that matches the interests of an active community.
"We want to connect with an audience that is diverse in origins. Almost 50% of Azteca viewers are born in the U.S. This specific segment accounts for the highest social media consumption and TV interaction in real time. Based on this insight, we created specific strategies to capture the attention of an audience that interacts differently at different times of the day," said Diego Prusky, Founder and Chief Executive Officer, InPulse Digital.
"Azteca's initiative with InPulse Digital reflects our company's ongoing commitment to bringing brand and agency partners the best options in digital technology that can integrate easily with their existing campaigns," said Court Stroud, Executive Vice President, Network Sales and Digital, Azteca America. "Social and mobile are essential to reaching new primetime viewers and expanding our partners' visibility."
From live coverage of the Mexican Soccer League (Liga MX) to the best in news and entertainment, the most popular soap operas, and the most relevant news for those living in the U.S., Azteca America has online content to which every viewer can relate, regardless of preferences or lifestyle.
*National Source: NTI Live+SD Data; National Toolbox R&F Time Period Report; 9/22/14-5/3/15; Six minute reach qualifier; M-Sun 6a-6a
About InPulse Digital
Founded in 2004, InPulse Digital is a global, independent agency known for excellence in multi-platform digital content marketing, social media strategy, and execution for specialized brand segments ranging from entertainment, media to kids. InPulse Digital is one of the first digital and social media agencies that developed bilingual web and app development and bilingual social media asset management for Latin America and the US Hispanic media and entertainment brands. InPulse Digital has 3 offices—Miami, Montevideo and Buenos Aires, with a complete team of digital natives who specialize in non-linear content creation, curation, production, social media publishing, and digital media planning and buying.
InPulse Digital's clients include Mattel, E! Entertainment, Canal Sony, Azteca America, Food Network, Universal Music, Sony Music, recording artists, global soccer superstar Rafa Marquez, and kids' iconic properties Barney and Strawberry Shortcake, among others.
About Azteca America's Network:
Azteca America engages Spanish-language viewers by creating unique, passionate and enlightening content that is relevant to the daily lives of our audience. Wholly owned by Mexican broadcaster TV Azteca, S.A.B. de C.V. one of the two largest producers of Spanish language content in the world, Azteca America complements its Mexican programs with an innovative lineup of shows from third-party producers and distributors to ensure the finest programming for its audience. The company provides tailored, multi-platform advertising solutions for clients seeking to reach the most dynamic consumer group in the country.