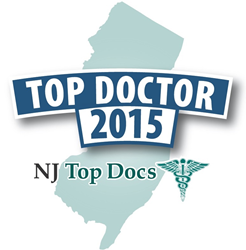 Scotch Plains, NJ (PRWEB) August 31, 2015
Garden State Urology is celebrating seven years in practice! Garden State Urology was formed in 2008, the result of a merger of five of the busiest urology practices in Morris County. They joined on the principle that by working cooperatively, they could provide more cost-effective and higher quality care than they did individually. Their mission statement reflects these beliefs and directs their future growth: To provide comprehensive and compassionate urologic care at the highest possible level.
By coming together, they have embraced a national trend to coordinate care. Most important to each of the members of Garden State Urology is to keep the practice of medicine patient-focused. They believe in the integrated model of patient care and have hired radiation oncologists and pathologists with specialty training and a specialty interest in urology. They built a state of the art radiation and clinical facility to provide these services, enhancing those already offered at their individual offices.
They offer cutting-edge treatments, including Tomo-Therapy image guided radiation therapy, minimally invasive surgical techniques, access to the most modern medical therapies, and behavioral and observational therapy in lieu of surgery or medication when appropriate and supported by controlled studies.
Their commitment to excellence is reflected in their requirement of board certification for their physicians, and industry commendation for their ancillary services. Their radiation center is ACRO certified, and their laboratory is CLIA certified. Their quality is also reflected in outside accolades that cannot be solicited. Over half of our physicians have been named in the Castle-Connelly Top Docs, and they recently were named Regional Best in the US News and World Report annual survey for urology. The are also happy to announce that Garden State Urology is officially a CAP (College of American Pathologists) accredited facility.
As an integrated practice, they offer an all-encompassing team of urologists, radiation oncologists and pathologist to its patients to ensure the most effective care for their individual needs, resulting in quality treatment that is affordable for every patient.
Garden State Urology is conveniently located in Morristown, NJ. To learn more about the practice and its locations and hours, please follow the link below to view the online profile: http://www.njtopdocs.com/johnconnormd.
About Us
NJ Top Docs is a comprehensive information resource of Top Doctors, Dentists and Hospitals. We are profiling over 900 Healthcare Providers and have made it convenient for you to find them.
NJ Top Docs allows patients to "meet" these providers online before making their appointment.
For more information visit http://www.NJTopDocs.com.
You can also follow us on Facebook – Twitter – YouTube