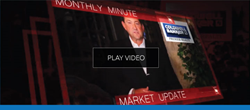 We collectively want to be THE authoritative source for relevant information regarding real estate
Las Vegas, Nevada (NV) (PRWEB) September 01, 2015
Coldwell Banker Premier Realty (CBPR) continued its efforts throughout August 2015 to expand the company's footprint in a number of areas. Additionally, agents continued to received awards for their performance in 2014 and 2015.
As the rental market continues to be at a recent high, CBPR's Property Management department launched its new website and informational video at http://www.cbprpm.com/pages/property-management-in-las-vegas to assist tenants looking for a place to rent in Las Vegas and to highlight the myriad of services available to home owners looking for a qualified and reputable property management company. Much like the new http://www.lasvegashomes.com and all of CBPR's upgraded agent and single listing websites that were launched last month, the property management website is responsive in design and mobile friendly to provide the public with a better browsing experience.
CBPR's Director of Marketing & Creative Services, who was featured in Review Journal's Business Press article about social media earlier this year, stated, "The property management website is yet another addition to our website portfolio. It is essential that we give the public what they need in order to best serve them. The agent websites we launched last month are going very well and we are continually training agents on how to take them to the next level. We want our agents to be able to operate their own sphere of influence, using the tools we provide them. We now have it set up where we pump their blogs full of relative content, so they can post informative information on social media in the form of links that direct their followers back to their new websites," Olive said. "Then we have lead capture tools that help us identify the interest levels of their SOI and capture leads into their databases in order to better utilize their customer relationship management (CRM) systems and continue to provide their contacts the information they are interested in. Ultimately, we collectively want to be THE authoritative source for relevant information regarding real estate regardless of where our audience is at with their real estate needs."
CBPR also continued its effort to enhance their dynamic website http://www.lasvegashomes.com to make searching real estate in Las Vegas even easier while including information and analytics that our customers desire when selling a home or making a purchase . Olive explained, "While our company website portal ranks at the top of the search engines for most major Las Vegas real estate search related keywords, we don't just want our site to be a search portal. We have been working with our VP of Research, John McClelland, to offer the public monthly, quarterly and annual updates ranging across a variety of areas including general sales, high rise, luxury and beyond. While these reports have been provided based on request for years by CBPR, we now offer the public the ability to sign up to receive these reports via email, which can be done by visiting http://www.lasvegashomes.com/pages/las-vegas-real-estate-market-reports."
CBPR also continues to pump more informative content into its website by creating community videos for the largest master plans and areas of interest along with informational blogs covering a variety of topics including the highly sought-after luxury communities in Las Vegas, NV. "Our most recent luxury blog is a fantastic piece that discusses how much more home a buyer can obtain for the same price in other major markets. For instance, for the cost of a 5,000 square foot home in the Las Vegas Valley, a home buyer would only be able to purchase 900 square feet in Tokyo or 370 square feet in London. Las Vegas is consistently ranked as one of the top global destinations so it's a powerful statement about the affordability of our market, which allows us to bring additional exposure to our local luxury communities."
"Last but certainly not least," Olive continued, "We recently rolled out our geographic marketing direct mail initiative to our agents. Bob Hamrick, CEO/Chairman of CBPR has had a vision for years to help his agents become neighborhood experts in the area, so consumers have immediate access to sound, educated information and advice pertaining to specific neighborhoods from CBPR real estate agents. Let's face it. Las Vegas, NV is an interesting market with a lot of variety. The person selling houses in one neighborhood may not be as effective selling houses in another neighborhood, because they don't know the product as well. It is our goal to address that, so that neighborhood homeowners have a go-to resource for getting the best possible price for their home in the least amount of time. We also hope to place buyers in the homes that are right for them, whether their motive is finding a primary family residence or investment property."
As CBPR continues to ramp up its agent support levels, CBPR agents continue to gain accolades throughout August as Michael Moretti and Diane Varney both received the Asian Real Estate Association of America (AREAA) 2015 "A" List Award. AREEA's award announcement states, "The AREAA "A" List represents an elite group of top-selling real estate agents in the United States grouped into two categories – by volume and by sides."
About Coldwell Banker Premier Realty
Coldwell Banker Premier Realty in Las Vegas, Nevada is ranked among the nation's leading real estate brokers in sales and innovation as well as the top 1% of Coldwell Banker companies nationwide. CBPR, acquired by Bob and Molly Hamrick in 1998, has three offices in Southern Nevada (Summerlin, Henderson and Centennial Hills) and presently engages over 230 agents. In addition, Bob Hamrick served as senior vice president and broker of City Center Realty Corporation and is recognized nationwide as an expert on the Las Vegas real estate community.