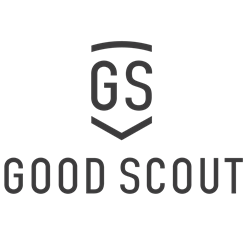 We are confident that we have added the brightest minds to help our clients carry out their missions and achieve the greatest possible impact - Chris Noble, CEO, Causemedia Group
New York, NY (PRWEB) September 02, 2015
Good Scout Group, a leading social good consultancy advising top corporations and nonprofits on social impact and cause-related initiatives and strategies, today announced two senior-level hires at the firm. Good Scout has appointed Erin Dawkins as Managing Director of the organization and Jessica Kirkwood as Senior Strategist. The growth of the Good Scout team parallels its expanded capabilities following its merger with integrated family of agencies, Causemedia Group, in March 2015.
Dawkins and Kirkwood join cause veterans Philips McCarty and Maureen Carlson on the leadership team at the growing consultancy, with offices in New York City and Austin.
Dawkins joins Good Scout with over 17 years of professional experience with corporations and nonprofit organizations. She began her career as a management consultant with Towers Perrin and later on, Aon Corporation, where she advised Fortune 500 companies. Midway through her career, she transitioned to the cause-related sector by joining CCS, a management consultant firm advising nonprofit organizations on fundraising and philanthropy strategies as Executive Director, and again as Vice President several years later. Throughout her career in the cause space, Dawkins has designed and managed campaigns ranging from $10 million to $300 million—and has secured strategic partnerships with corporations such as AT&T, Delta Air Lines, Nationwide, Walmart and more.
Dawkins' career in the nonprofit sector further broadened when she served as Director of Development at Malaria No More, a move which led her to connect with Good Scout's Phil McCarty.
Kirkwood brings 25 years of nonprofit management experience to Good Scout, with a focus on fundraising, marketing and event management. Most recently, Kirkwood served as Deputy Chief of Staff on Michelle Nunn's campaign for U.S. Senate in Georgia. She also previously served as Senior Digital Strategist with Social People where she helped nonprofit and corporate clients conceive of, plan and implement innovative online marketing projects. Before joining Social People, Kirkwood was Vice President for Digital Strategy at Points of Light, a national nonprofit focused on volunteerism, where she worked with brand partners such as Disney, Starbucks and Target.
Dawkins and Kirkwood bring an expanded skill set to the Good Scout team including deep experience in employee and volunteer engagement, fundraising campaigns and branding—essential areas of nonprofit management and corporate cause alliance strategy.
"We are privileged to welcome Erin and Jessica to our team as Good Scout continues to expand our work in pro-social brand strategies and nonprofit optimization," said Good Scout CEO Phil McCarty.
"Their experience spans the full spectrum of the corporate cause alliance space, and they understand how to bridge the gap between nonprofits and brands in connecting them to cooperate towards a greater good. Erin and Jessica will truly be assets to our clients as we continue to create measureable social impact strategies and programs for the nation's blue-chip nonprofits and top brands."
Good Scout Group merged with independently-owned family of marketing agencies Causemedia Group in March 2015, and the companies have since successfully collaborated, combining Good Scout's proven strength in corporate cause alliance strategies (including CSR strategies, P2P sponsorship, marketing and branding) and data-driven valuation tools, with Causemedia's years of branding, design and social media strategy experience.
"As Good Scout's capabilities set expands from consulting and strategy to execution of creative, digital and social campaigns, we are confident that we have added the brightest minds to help our clients carry out their missions and achieve the greatest possible impact," said Chris Noble, CEO, Causemedia Group.
Media Contact:
Bar Cudkevich, Account Manager
Email: bar(at)goodscoutgroup(dot)com
Phone: 732-403-6159
About Good Scout Group
A Causemedia Group company, Good Scout is a social good consultancy that helps brands take smart, impactful and sustainable leaps in how they do greater good. Good Scout works inside and in-depth with corporations, nonprofits, and individual philanthropists to help them get two of today's most important business goals going in the same direction: building a brand leader and building a better world. Its experience in key leadership roles with all three groups gives an edge few consultancies can offer: first-hand insights in developing game-changing strategies and campaigns that turn big-scale dreams into real-world results. For more information, visit http://www.goodscoutgroup.com.
About Causemedia Group
Causemedia Group is an independently owned, integrated family of agencies with a common cause of deepening brand engagement across all media. The network includes social good consultancy Good Scout Group, digital agency StudioGood, branding and design firm patron, and online charity auction leader Kompolt. For more information, visit http://www.causemediagroup.com.