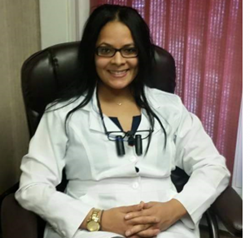 Brewer, ME (PRWEB) August 31, 2015
Laser gum surgery is now being offered by Dr. Nicole Cividanes at her practice. The advanced BIOLASE WaterLase iPlus 2.0™ system is a good treatment choice for people suffering from gum disease in Brewer, ME, because it is both precise and minimally uncomfortable. The speed with which laser-based surgery can be performed is yet another reason why Dr. Cividanes is proud to treat patients with the BIOLASE WaterLase iPlus 2.0™ system.
Dr. Cividanes has treated many instances of gum disease in Brewer, ME, and she now offers laser gum surgery to make the process even quicker and gentler for patients. With the help of a technologically advanced laser system called BIOLASE WaterLase iPlus 2.0™, Dr. Cividanes can now pinpoint the exact location of gum tissue that is infected with bacteria. Once the tissue is located, the laser removes it in a gentle, yet effective manner. Patients need not be concerned regarding the accidental removal of healthy tissue, since the BIOLASE WaterLase iPlus 2.0™ system can distinguish between healthy and non-healthy gum tissue.
Potential for cross-contamination is a valid concern that dental patients face during certain common procedures. However, the unique features of the BIOLASE WaterLase iPlus 2.0™ system can help minimize the risk of cross-contamination during laser-based procedures. An additional benefit of this advanced laser surgical system includes its ability to cut through hard tissue very easily. This means that Dr. Cividanes can use the system for many other dental applications besides gum disease treatment. Whether patients need calculus removal, root canal disinfectant procedures or soft-tissue work, the BIOLASE WaterLase iPlus 2.0™ system can minimize their pain during various procedures and allow Dr. Cividanes to complete treatment in a prompt and effective manner.
Many patients suffer needlessly from the various painful symptoms of gum disease, due to fear of receiving invasive surgical treatments. Dr. Cividanes invites all patients who have gum disease in Brewer, ME, to visit her practice and receive minimally-invasive treatment in order to alleviate their symptoms and improve their health. Patients are encouraged to find out how gentle and quick laser gum surgery can be by undergoing gum disease treatments with the safe and highly-acclaimed BIOLASE WaterLase iPlus 2.0™ system.
About the Doctor
Dr. Nicole Cividanes graduated Magna Cume Laude, receiving her Bachelor's in Radiographic Sciences, from Manhattan College. She then went on to receive her Doctorate in Dental Medicine from Temple University in Philadelphia, PA and completed her General Practice Residency at Harlem Hospital in NY. Dr. Cividanes is very excited to give the best quality dental care to patients in Brewer and the greater Bangor area.