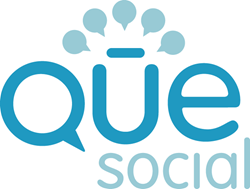 PATHWAY™ redefines how earned media can be leveraged to achieve the reach and impact of paid media, but goes much further by converting content sharing into quality candidates.
CHICAGO, IL (PRWEB) September 01, 2015
QUEsocial, a leader in Social Talent Acquisition, today introduced PATHWAY™, a new enhancement that converts content shared by employees to their individual social networks via QUEsocial into more quality candidates, talent community members and social media followers. In addition, PATHWAY™ delivers an employer brand message to every person who clicks on the content link, without disrupting the natural flow of content consumption.
"While companies have been sharing a lot of social content, they haven't been able to capture and measure the total value of it unless the content leads directly back to a job posting or some other call to action," said Patrick Rooney, Founder of QUEsocial. "PATHWAY™ solves that problem by leveraging every piece of content – employer branded or third-party – to drive measurable traffic to employer brand properties. And because QUEsocial enables companies to tap into employees' individual social networks, employers will now be able to deliver their employer brand message directly to an audience ten times larger than what they currently can."
How PATHWAY Works
1) QUEsocial delivers sharable content from employer to recruiters or talent ambassadors via SMS or email for one-touch sharing to their social media networks.
2) An employee's social connection clicks on the content link.
3) The link automatically redirects to a landing page that delivers an employer brand message.
4) Once at the landing page, the reader can choose to:

Select a link that will take them to the employer's digital career properties, such as a Talent Community, Careers Page or social properties, or
Skip forward to read the content.
With PATHWAY™, Talent Acquisition leaders and recruitment marketers can:

Deliver employer brand messages to a highly targeted and qualified pool of passive candidates.
Convert more potential candidates, drive traffic to the company's Talent Community, and grow social network engagement.
Optimize third-party content without missing the opportunity to invite potential candidates to engage more deeply with the brand.
Measure the impact and outcome of every piece of content shared.
To maximize click through and minimize drop-off, PATHWAY™ respects native content consumption preferences, giving the reader control, while allowing the organization to deliver an employer brand message that isn't forced.
PATHWAY™ Disrupts Traditional Content Marketing Economics
PATHWAY disrupts traditional recruitment marketing by achieving measurable social talent acquisition and conversion at far better cost efficiency than current options, adding another dimension to QUEsocial's capability of activating recruiters and other employees to efficiently harness their individual social media networks as an effective talent acquisition channel.
PATHWAY™ is a major leap forward in social media marketing, enabling companies to take advantage of the empty digital space between a clicked link on a social media site and the content itself. By inserting an unobtrusive brand message and invitation between an individual employee's post on a social network and content (third-party or employer brand), PATHWAY™ stands as a new recruitment marketing medium that delivers branded messages to a targeted and relevant audience, without the high cost of digital advertising or other recruitment marketing options.
"PATHWAY™ redefines how earned media can be leveraged to achieve the reach and impact of paid media, but goes much further by converting content sharing into quality candidates," said Rooney. "In many ways, this significant enhancement catapults Social Talent Acquisition leaders past corporate marketing with the ability to measure the impact of content marketing on brand engagement."
About QUEsocial, LLC
QUEsocial is a leader in Social Talent Acquisition that uniquely blends employer branding content distribution, gamification, and analytics into a scalable, easy-to-use SaaS platform. With customers such as CA Technologies, Children's Mercy Hospital, Enterprise Holdings, HP, UnitedHealth Group and Sodexo, QUEsocial makes it easy, measurable and sustainable for recruiters and employee ambassadors to reach, engage and convert quality talent through social media. For more information, visit http://www.quesocial.com.