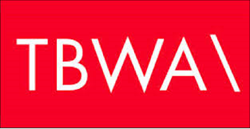 New York, NY (PRWEB) September 02, 2015
Nuxeo, provider of the Nuxeo Platform, a highly customizable and extensible content management platform for building business applications, announced that TBWA, an international advertising agency, will present their success with putting their digital assets into a competitive business application.
Learn how a scalable Digital Asset Management (DAM) system capable of supporting a rich content model, like Nuxeo, will result in new, measurable improvements in productivity, cost savings and customer satisfaction.
Hosted by CMSWire, this one-hour webinar will show you the five key features a true DAM solution must have.
Details:

About Nuxeo
Nuxeo dramatically improves how content-based applications are built, managed and deployed, making customers more agile, innovative and successful. Nuxeo provides a next generation, enterprise ready platform for building traditional and cutting-edge content oriented applications. Combining a powerful application development environment with SaaS-based tools and a modular architecture, the Nuxeo Platform and Products provide clear business value to some of the most recognizable brands including Verizon, Electronic Arts, Netflix, Sharp, FICO, the U.S. Navy, and Boeing. Nuxeo is headquartered in New York and Paris. More information is available at http://www.nuxeo.com.