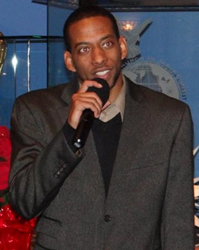 "I always love the opportunity to get out and work directly with small business owners"
New York, NY (PRWEB) September 03, 2015
Precise MGMT, a financial company dedicated to helping small business owners with their bookkeeping, tax planning and payroll needs, announced its "back to school" campaign to provide some important education about financial literacy to small business owners and high school students.
All September, Precise MGMT's Managing Director William Clanton will be educating small business owners on a variety of important financial topics, including the importance of tax planning. He will also be hosting a free webinar on September 29th to instruct business owners about the key components of a good tax plan and how they can save thousands through detailed, responsible tax planning.
"I always love the opportunity to get out and work directly with small business owners," said Clanton. "This particular campaign includes some absolutely crucial information that can make a huge difference in the financial standing of small businesses everywhere. I'm looking forward to interacting with business owners and conducting this webinar."
Precise MGMT's outreach will also include visits to local high schools to teach young students various strategies to help them become more financially responsible. Clanton will visit schools around New York, as well as the New York Center for Interpersonal Development Organization, to speak on the topic of "The Millionaire Next Door: The Importance of Personal Finance."
Additionally, as part of the campaign the organization sponsored a back-to-school event, where there were free school supplies given out, food, music,face paint,and performances, for students in the area. The event at Faber Park on Saturday, August 29 was a huge success for the Staten Island Community.
"Financial responsibility is best taught at young ages so these kids can grow up and be smart with their income," said Clanton. "This event is a great way for us to make a difference, not only through providing much-needed school supplies, but also through giving some very important advice and education."
For more information about Precise MGMT, visit the company's website: http://www.precisemgmt.net. And to sign up for the Free webinar http://www.7taxsecrets.net