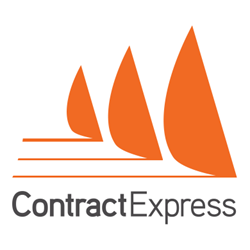 Our ContractExpress products help communicate our champion's vision to internal clients with less effort and more impact with every update.
London (PRWEB UK) 1 September 2015
Business Integrity®, the world leader in legal document automation solutions for law firms and corporations, announces the latest release of ContractExpress® for SharePoint, its innovative, enterprise class, contract creation and management product designed for fast and accurate contract drafting.
ContractExpress for SharePoint 5 delivers better performance and an improved user experience thanks in part to its use of the company's latest document automation application program interface (API) which is also leveraged in its cloud-based and Salesforce products.
Key features and improvements in the latest version of ContractExpress for SharePoint include:

Based on SharePoint 2013
Up to 50 percent faster document generation times
New and improved questionnaire layout
Improved scalability to handle over one million work in progress items
Enhanced filtering and sorting options
ContractExpress for SharePoint 5 uses the new questionnaire design introduced in v.5 of the core document assembly engine, which offers simple, clear and easy-to-navigate screens that show progress information, alerts and on-page guidance. Dependencies between questions on the same page of the questionnaire are automatically created and derived from the natural structure of the underlying template, speeding the automation of complex document sets that traditional systems cannot manage. In addition, the new one-column design is elegant and introduces many aesthetic enhancements to create a richer experience.
Legal professionals using the upgraded product version also can access the new Preview feature. In Preview Mode, users can see updates to the document as they are made in real time. The ability to associate changes in the questionnaire with their effects in the document makes document drafting a more fluid and efficient process. Preview Mode also simplifies training for new users and allows for greater document ownership.
Business Integrity CTO Andy Wishart commented: "Rolling out new business solutions can be challenging in any organization, but we make every effort to simplify the process and encourage adoption. Our ContractExpress products help communicate our champion's vision to internal clients with less effort and more impact with every update."
Click here to learn more about ContractExpress for SharePoint or stop by booth 818 at ILTACON going on now in Las Vegas.
The world's leading law firms and corporations rely on ContractExpress 5, ContractExpress for Salesforce and ContractExpress for SharePoint to reduce the delays, cost and risk inherent with manual drafting.
About Business Integrity
Business Integrity develops and markets the ContractExpress family of contract creation and document automation products for deployment on intranets, extranets, SharePoint, the cloud and Salesforce. Many leading corporations and law firms globally use ContractExpress to produce standard contracts more quickly, more consistently and at lower cost, enabling their lawyers to focus on high-value, nonstandard agreements. The company was founded in 2000 and is privately held, with offices in New York City and London. For more information about Business Integrity and ContractExpress, please visit http://www.business-integrity.com.