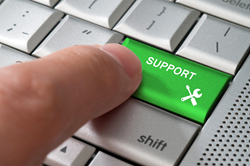 With our easy-to-use help desk and tutorial services, customers can get any of their questions answered in real time.
Marathon, FL (PRWEB) September 01, 2015
Eyepartner is proud to announce new help desk and tutorial sections that are helping customers get the most out of their user experience.
Guests can utilize live stream and live chat to see who is helping them. The technology allows visitors to be aware of the schedule and they can see when new help desk personnel will be working. This paired with other features tied to simplified solutions have led to rave reviews and happy customers.
"With our easy-to-use help desk and tutorial services, customers can get any of their questions answered in real time," stated Eyepartner's CIO Tim Green. "We are keen about making sure our customers make the most out of their experience with Eyepartner."
Each customer can get one-on-one live support. Eyepartner's goal in providing these services was to enhance and maintain customer satisfaction. Through building relationships with their customers, they want to ensure their services are easily accessible.
Customers have been eager to learn more about the company's services. In enacting these solutions, Eyepartner has answered the call. With over a thousand views on available tutorials, customers have expressed their interest in the help of these services.
"Tutorials serve as a time-efficient tool for both businesses and their clients alike. Customers can get instant replies to their questions rather than looking for information in long books and lectures. Tutorials are designed to be more precise and interactive," Tim Green continued.
Eyepartner's help desk and tutorials were implemented to answer customers' questions surrounding its services. The help desk and tutorials cover everything from creating video playlists to streaming to web browsers, and more.
About Eyepartner
Eyepartner is a software development and hosting company that creates rich media enterprise broadcasting software for non-technical broadcasters, producers and progressive entrepreneurs.
About TikiLIVE
TikiLIVE is an IPTV / OTT platform development and cloud-hosting company that deploys enterprise solutions while providing first in class hosting to its clients. The TikiLIVE team focuses on delivering HD video, including both live streaming video and video on-demand (VOD). TikiLIVE provides its users with a comprehensive set of tools for producing and managing their live HD streaming content.
###
For more information about Eyepartner's customer service, help desk, or tutorials section, contact Loretta Green at 305-289-4557 or loretta.green(at)tikilive(dot)com.