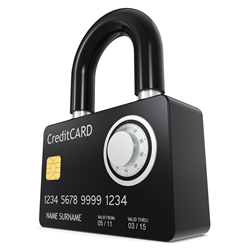 pcipolicyportal.com Launches PCI Policies Packets Containing Hundreds of Pages of Essential Compliance Forms and Templates for Complete PCI Certification.
Dallas, TX (PRWEB) September 02, 2015
Documentation is absolutely essential for PCI compliance, and the Payment Card Industry Data Security Standards professional at pcipolicyportal.com are now offering comprehensive PCI policies packets for quick and easy certification. PCI DSS compliance is often looked upon as incredibly painful and expensive proposition, but with pcipolicyportal.com ready to assist, certification is as easy as a walk in the park.
No business can really afford to spend hundreds of hours and thousands of dollars writing PCI compliance policies, and it's why merchants and service providers all throughout the world have been turning to the experts at pcipolicyportal.com. Since 2009, the PCI DSS professionals at pcipolicyportal.com have been helping companies all throughout the world in becoming PCI compliant, ultimately resulting in rapid certification within weeks!
When visiting pcipolicyportal.com, businesses now have access to the following industry leading documents and materials:

Hundreds of pages of easy-to-use and implement information security templates, such as access control policies, change control, incident response, and much more.
Complete and up-to-date PCI security awareness training manual and PowerPoint presentation – while not only a mandate for PCI – it's essential for today's security conscious professional.
Detailed risk assessment program covering critical risks and threats common in many of today's industries and business sectors.
Documentation that's available for instant download – no delay!
When merchants and service providers want the very best PCI policies, they turn to the world's most trusted source for such documentation, and that's pcipolicyportal.com.