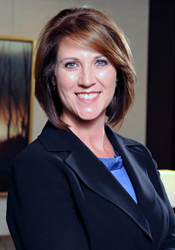 Luckie is committed to excellence in service within our account management teams and among our clients.
Atlanta, GA (PRWEB) September 01, 2015
Luckie & Company is excited to announce two new hires in its Atlanta office. Mary Winslow has been named VP/Group Account Director, and Ginger Williford has been named Account Director.
"We are excited to bring these two key hires on board to our accounts," said John Gardner, president of Luckie & Company. "Luckie is committed to excellence in service within our account management teams and among our clients. These two hires are already proving to be phenomenal assets to our agency."
Mary Winslow has expertise in marketing for the travel industry, having worked for more than 10 years with InterContinental Hotels Group where she was regional leader for brand strategy, vision and delivery of Hotel Indigo brand hallmarks. She has extensive experience in leading and managing hotel brands, integrated marketing campaigns, strategic partnerships and loyalty programs.
Additionally, Luckie welcomes Ginger Williford as an Account Director. She will be working for client brands Rainmaker, BenchMark Physical Therapy, Piedmont Healthcare and Fortiva. Williford's background is in digital and integrated marketing, and she was most recently the director of external innovation at a financial advisory service company in Atlanta. She is an accomplished account manager for both B2C and B2B marketing initiatives.
About Luckie
Luckie is a one-of-a-kind, midsize, full-service marketing agency based in Birmingham with offices in Atlanta and London. Neck-deep in data with a keen eye on the human experience, we craft stories, plant connections, manage experiences and accelerate outcomes like nobody's business. We not only get you closer to your customers, but we also help keep you there for the long haul. Since 1953, we've powered brand successes, and today our portfolio set is truly diverse with exceptional clients such as GlaxoSmithKline, Marriott, Little Debbie, Brown-Forman, Express Oil Change, Regions Bank, Alabama Tourism and Alabama Power. For more on blending data, technology and creative to deliver true customer engagement, find us at luckie.com.