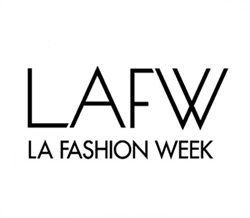 Los Angeles, CA –
September 1st, 2015 (PRWEB) September 02, 2015 -- LA Fashion Week (http://www.lafw.net) - LA Fashion Week™ (LAFW) is a world-class platform, showcasing emerging and established designers against the beautiful backdrop of the historic Union Station in the heart of downtown Los Angeles. The VIP Opening Gala will take place on October 7th, 2015, followed by four consecutive days of runway shows, presentations and after-parties from October 8th-11th. The intention of the LA Fashion Week platform is to elevate fashion in the US by bringing innovative, international talent to the forefront of Los Angeles, which has steadily become one of the largest fashion markets in the world. We aim to help our designers grow their businesses by connecting them to LA's unparalleled manufacturing industry, helping to boost the local economy.
"There is so much amazing, creative energy vibrating throughout this city that we are honored to give our designers, supporters, and audience a fresh new experience," said Arthur Chipman, Executive Producer of LAFW. "Most of our designers have never shown in Los Angeles before. We want to be instrumental in opening new doors to them."
Spring/Summer 2016 designers include LA-based Ashton Michael, William Bradley and Reese, alongside internationally acclaimed, award-winning talent such as Barbara Gongini, Giacobbe, Emma Mulholland, and Salo Shayo. Fashion Director, Kim Krempien, has curated the incredible collection of designers with great care, stating, "I am thrilled to introduce LA to incredible talent from more than a dozen countries around the globe, alongside local favorites. The designers we've met are pushing the boundaries of fashion by positioning themselves as leaders of innovation for seasons to come."
We are extremely excited to announce our outstanding partners: Luxelab Salon Group in association with Kerastase, L'Oréal Professionnel, and Shu Uemura, LA's own Cinema Secrets Professional Cosmetics and RPB Studio. Having support from Metro, the City of Los Angeles, US Trade Department and Chamber of Commerce, as well as several global consulates, LA Fashion Week is poised to become a globally-recognized platform for emerging and established designers.
About LA Fashion Week:
LA Fashion Week™ is a production company based in the heart of Hollywood, comprised of a dedicated team with over a decade of experience in producing high-quality fashion week events, including Vancouver, Toronto, Sydney, and New York. Attracting thousands of guests over the course of a week, LA Fashion Week will bring new attention to our designers and the city of Los Angeles.
Press Contact Information:
LA Fashion Week
6404 Hollywood Blvd #305
Los Angeles, CA 90028
http://www.lafw.net
Ashley Simmons
Ashley)(at)LAFW(dot)net