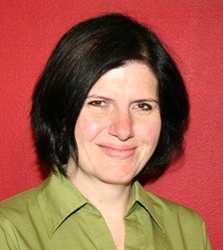 Issaquah, WA (PRWEB) September 01, 2015
Michelle Greene has always loved to help people declutter. Then, when she helped her parents downsize, she realized it was work she would love to do for a living. Now Greene is making that dream come true with her new business, Caring Transitions of Issaquah and Bellevue.
Caring Transitions is America's largest resource for managing senior relocations as well as downsizing and estate liquidations. In addition to organizing, packing, decluttering, moving and resettling, Caring Transitions can handle estate sales, liquidations, and preparing homes for market. Caring Transitions of Issaquah and Bellevue serves Issaquah, Bellevue, Sammamish, Preston, Newcastle, North Bend and the surrounding communities.
"I'm passionate about decluttering and getting rid of the extra stuff so you can appreciate the important things. When I helped my parents downsize, I thought about how nice it would be to be able to make a career out of that kind of work. When I started researching franchise opportunities and came across Caring Transitions, it made perfect sense for me and this community," Greene said.
Whether your situation is planned or unexpected, Caring Transitions' services are perfect for seniors moving in with family or into a safer living situation, busy families, and people clearing out the home of a loved one who has passed. All of Caring Transitions' services are customizable, so clients only pay for the services they need – whether that means managing the entire move and estate-clearing or just getting someone resettled into their new place.
"At Caring Transitions, our focus is on individuals and families in the midst of a difficult time. Whether you're in the planning stages or you've started the transition and realized you need help, we can step in at any time to take that load off your shoulders," Greene said. "I'm excited to get out of the office environment and work with all sorts of people in all sorts of situations, especially our community's seniors and families."
Greene, who lives in Issaquah with her husband Scott, most recently worked in human resources and recruiting at a local technology company and, before that, as a bookkeeper for a locally-owned drugstore.
Greene is a Certified Relocation and Transition Specialists, a designation bestowed by an independent organization that evaluates providers of senior relocation services. Caring Transitions of Issaquah and Bellevue is bonded and insured and all employees are background-checked.
"We want people to have a place to turn to when they are facing an overwhelming task, like clearing out a home they've lived in for 25 years. We want to be the resource they can trust. That's what Caring Transitions is all about," Greene said.
For additional information about Caring Transitions and to learn how the company can help you and your family, call (425)505-0968, email MGreene(at)CaringTransitions(dot)com or visit http://www.CaringTransitionsIssBell.com.
About Caring Transitions
Caring Transitions, founded in 2006, is the first national franchising concept specializing in senior relocation and transition services. With more than 150 locations throughout the United States all owned and operated by Certified Relocation and Transition Specialists, Caring Transitions provides clients with supportive moves, auctions, rightsizing and transitions. This includes expert advice plus a well-executed transition plan beginning with the initial sorting of personal belongings through packing, shipping and selling of items to the final clearing and cleaning of the property. For more information, visit http://www.caringtransitions.com or visit us on Facebook.