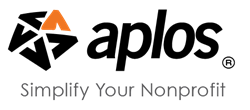 Aplos hosts open webinar on accounting basics and double-entry accounting.
Fresno, CA (PRWEB) September 02, 2015
Aplos Software, a company that specializes in online, nonprofit accounting software, announced today that it will host a complementary accounting webinar for nonprofits and churches. The webinar is hosted by Alex Acree, head of customer support for Aplos, who will guide attendees through the fundamentals of using journal entry and double-entry accounting for their organization.
Webinar registration is currently available through the Aplos website at no charge and is open to the general public.
"As organizations grow, so does the complexity of their accounting needs. This means bookkeepers need to have a good understanding of how to use journal entry to track it accurately," said Alex Acree, Head of Customer Success of Aplos. "Our hope is that through building the skills of nonprofit leaders through Aplos Academy webinars, Aplos can strengthen the organizations that are impacting the world.
While most people use a software to track their finances, the journal entry webinar will cover the deeper side to every transaction and how it follows established accounting guidelines.

Understand the types of accounts and how they impact each other
See how double entry accounting uses debits and credits
View some examples of when and how journal entry is used that regularly occur in nonprofits and churches
Answer any questions regarding transaction entry using Aplos Accounting
Participants can sign up for the following date to attend: Tuesday, September 22 at 10 a.m. PST.
To register for nonprofit accounting webinars, visit https://www.aplos.com/webinars/. Space is limited.
About Aplos Software
Trusted by over 20,000 organizations around the world, Aplos Software specializes in web-based software that makes it simple to manage nonprofits. The Aplos suite of nonprofit software includes Aplos Accounting, a fund accounting software; Aplos Donations, an online donation and contribution management software; Aplos Donor Relations, a nonprofit CRM and email platform; Aplos e-File, a Form 990 preparation and submission software; and Aplos Oversight, a management software for accountants or administrators to easily oversee the finances of multiple nonprofits or churches. Based in California, Aplos Software was founded in 2009. For more information, visit https://www.aplos.com or call Aplos Software at (888) 274-1316.