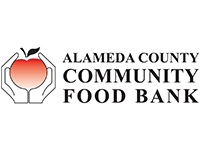 "After I pay my rent, my utility bills, my transportation bills ... I'm pretty much out of money. I was wondering when we were going to get an increase."
Oakland, Calif. (PRWEB) September 02, 2015
Alameda County Community Food Bank is joining Feeding America's network of 200 food banks in commemorating "Hunger Action Month" during the entire month of September. In the spirit of the national network's focus on community mobilization, the Food Bank will be dedicating its efforts this September to an awareness campaign educating legislators and the public on the struggles of low-income seniors and people living with disabilities.
Starting in 2009, cuts to SSI/SSP – California's SSI supplement to help these groups – dropped grant amounts to just 90.7 percent of the Federal Poverty Level, without cost of living adjustments. These cuts pushed 1.3 million California seniors and people with disabilities into poverty. Meanwhile, California state revenue was $6.8 billion higher than expected this year and, yet, the state legislature has not restored the SSI/SSP cuts which were made to balance the budget during the recession.
Exacerbating the problem is that Californians receiving SSI/SSP are ineligible to receive CalFresh (otherwise known as the Supplemental Nutrition Assistance Program, SNAP, or food stamps) – since, in theory, the supplement is provided in lieu of SNAP. In essence, the cuts to SSI/SSP by the California legislature stripped recipients of their food budgets. California – with the highest poverty rate in the nation – remains the only state to maintain this outdated policy.
"After I pay my rent, my utility bills, my transportation bill, my phone bill … I'm pretty much out of money," says Carey Whiteside, a Food Bank client who receives SSI/SSP. "I was wondering when we were going to get an increase. I've [heard nothing] about it."
No longer able to stand for Governor Brown keeping our community's most vulnerable from sharing in the state's prosperity, the Food Bank will be offering a number of SSI-focused actions in September, including:

Posting videos and other first-hand accounts of the struggles of SSI recipients on social media, encouraging supporters to share these stories with acquaintances and legislators, accompanied by the hashtags "#IfOnlyYouKnew" and "#NowYouKnow".
Circulating and promoting a statewide petition demanding state legislators take action to improve SSI/SSP during the 2015/16 legislative year.
Encouraging supporters to sign up for the Food Bank's advocacy alerts to receive the latest news on important anti-hunger issues, and take action when necessary.
Alameda County Community Food Bank is also scheduling a listening session for later this fall (date TBD) bringing together local legislators and SSI recipients, as well as advocates and Food Bank supporters to hear first-hand how government inaction on SSI/SSP is driving our neighbors deeper into poverty.
"Access to food is a basic human right, yet it's been stripped away from 1 million of our most vulnerable neighbors and our Governor has shown no interest in helping them," said Keisha Nzewi, Advocacy Manager for Alameda County Community Food Bank. "If the public knew what our government has been doing – and if legislators knew what this inaction has caused – we firmly believe they'd stop letting it happen. That's why we're taking a bolder approach to Hunger Action Month this year – to go beyond building awareness, and to spur meaningful action that will put meals on people's tables."
The Food Bank estimates that a restoration of SSI/SSP to the Federal Poverty Level would provide the equivalent of 23.5 million meals to Alameda County residents – and nearly 440 million total to Californians – struggling to feed themselves and their families. Alameda County Community Food Bank's advocacy department and grassroots Community Advocates Against Hunger team are advocating for legislative change and restoration of SSP so it allows recipients to afford housing, clothing, transportation, basic household items and – importantly – food.
More details about ways to get involved in Alameda County Community Food Bank's Hunger Action Month efforts can be found at http://www.accfb.org/IfOnlyYouKnew.
# # #
About Alameda County Community Food Bank
Since 1985, Alameda County Community Food Bank has been at the forefront of hunger relief efforts in the Bay Area. This year, the Food Bank will distribute the equivalent of 28 million meals. More than half of the food distributed is farm-fresh produce. The Food Bank serves 1 in 5 Alameda County residents by distributing food through a network of 240 food pantries, soup kitchens, and other community organizations, as well as direct-distribution programs including Children's Backpack and Mobile Pantry. For eight consecutive years, Alameda County Community Food Bank has received Charity Navigator's top rating — Four Stars — ranking the organization among the top 1 percent of charities nationwide. Learn more at http://www.accfb.org