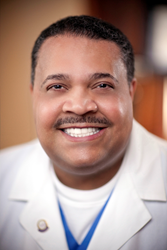 In the past, I had specialty compounding pharmacies prepare the mixture for each patient as needed. I am very excited to now offer this commercially-available preparation to patients who want to reduce their double chin without surgery.
Minneapolis-St. Paul- Eagan (PRWEB) September 01, 2015
For many men, the first thing they notice when they go to button their white collar shirt is their double chin. Men were often forced to wear a looser fitting shirt with a collar that doesn't close against the skin, creating a sloppy look. Or men are often adjusting their neck, sliding a finger between their collar and skin all day because it's uncomfortable. Now men in suits will be able to do something about that double chin.
Kybella is a newly available injectable drug that melts fat underneath the chin. There are no visible signs that you've done it, which is huge for men. The majority of Dr. Crutchfield's male patients are corporate men sick of being choked by their ties. They will benefit most from this treatment. A typical session lasts about 20 minutes and involves micro injections into the fat layer of the skin.
Charles E. Crutchfield III M.D., Medical Director of Eagan, MN-based Crutchfield Dermatology, is among the first dermatologists to offer the latest non-surgical treatment to reduce the appearance of under chin fullness. Dr. Crutchfield is board-certified in dermatology and is a clinical professor of dermatology at the University of Minnesota Medical School. He has more experience using injectable medications to dissolve unwanted under chin fat than anyone in the United States and has published a landmark scientific paper on "lipodissolve," a safe, effective technique using injectable medicines for the treatment of double chins and other areas or unwanted fat. Lipodissolve utilizes phosphatidyl choline and deoxycholate – the FDA-approved active ingredient in Kybella – to dissolve unwanted under-chin fat. The important paper details the safe and effective results in the treatment of thousands of patients.
Dr. Crutchfield was among the first dermatologists in Minnesota to offer such treatments and again was among the first to offer the new, FDA-approved Kybella treatments to treat the dreaded 'double chins.' In the past, patients could only seek surgical intervention or liposuction to treat under-chin fullness.
About Charles E. Crutchfield III, MD:
Charles E. Crutchfield III, M.D. is a graduate of the Mayo Clinic Medical School and a Clinical Professor of Dermatology at the University of Minnesota Medical School. Dr. Crutchfield is an annual selection in the "Top Doctors" issue of Mpls. St. Paul magazine. He is the only dermatologist to have been selected as a "Best Doctor for Women" by Minnesota Monthly magazine since the inception of the survey. Dr. Crutchfield has been selected as one of the "Best Doctors in America," an honor awarded to only 4% of all practicing physicians. Dr. Crutchfield is the co-author of a children's book on sun protection and dermatology textbook. He is a member of the AΩA National Medical Honor Society, an expert consultant for WebMD and CNN, and a recipient of the Karis Humanitarian Award from the Mayo Clinic School of Medicine.