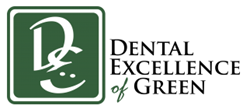 Uniontown, OH (PRWEB) September 01, 2015
Dr. Matthew Croston is now welcoming patients in need of gum disease treatment to receive laser dentistry at his Uniontown, OH practice. He now utilizes the quick and accurate BIOLASE WaterLase iPlus 2.0™ system to treat periodontal disease in a safe, gentle and minimally-painful manner. Patients who are worried about the discomfort associated with manual removal of diseased gum tissue may find that the BIOLASE WaterLase iPlus 2.0™ system is an ideal minimally-invasive treatment alternative.
Dr. Croston invites patients with various stages of periodontal disease to discover the gentleness of laser dentistry in Uniontown, OH. While traditional gum disease treatment methods often require patients to sit through lengthy appointments while their inflamed gum tissue is manually removed with scalpels, laser treatment is much more precise and easy to perform. Rather than relying solely on eyesight alone to cut infected tissue from the mouth, Dr. Croston utilizes the BIOLASE WaterLase iPlus 2.0™ system to accurately pinpoint inflamed areas in the gums and remove them with concentrated laser light. The quick and accurate nature of the system allows for more rapid removal of diseased tissue and reduces the amount of time it takes to complete each treatment.
Although gum disease is one of the main reasons Dr. Croston utilizes the BIOLASE WaterLase iPlus 2.0™ treatment system, it can also be used for many other patient needs, including periodontal, hard-tissue, soft-tissue and surgical procedures. Patients who do not know if they qualify to receive laser-based treatments for their dental issues can schedule a consultation with Dr. Croston to find out if laser treatments are appropriate for the type of dental problems they are experiencing. Individuals who are concerned about possible cross-contamination may be drawn to laser-based treatments because they can significantly reduce cross-contamination risk when compared to some other tools utilized in the dental industry.
Dr. Croston encourages patients of all ages who are in need of gum disease treatment to call his office without delay. Failing to receiving treatment for periodontal disease can result in a variety of unpleasant side effects, including lost teeth, increased dental discomfort and chronic bad breath. Those who are interested in the gentle nature of laser dentistry in Uniontown, OH, are invited to sit down with Dr. Croston and discuss the possibility of treatment with the BIOLASE WaterLase iPlus 2.0™ system.
About the Doctor
Dental Excellence of Green is a general practice offering personalized dental care for patients in Uniontown, OH. Dr. Matthew Croston and his team provide a wide range of services and are committed to high quality, professional care through the use of laser dentistry and other advanced techniques. To learn more about the services offered at Dental Excellence of Green please visit their website at http://www.crostondds.com or call (330) 896-5770 to schedule an appointment.