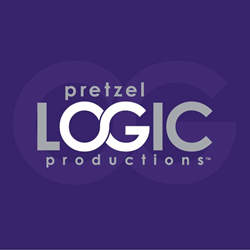 I am incredibly excited to change the face of production in commercial videos and beyond. Nowadays, not everyone can connect with what they are seeing on a screen. We want to change that," - Joshua Allard, Senior Director of Pretzel Logic Productions
SAN DIEGO (PRWEB) September 02, 2015
A fresh, hot and slightly twisted production house, Pretzel Logic Productions has opened its doors in San Diego. Pretzel Logic aims to change the production paradigm by offering services to companies of all types with great work and great attitudes -- but without the great big price tag that comes attached with many other production companies.
With a "yes we can" philosophy, Pretzel Logic Productions welcomes brands from any industry, priding themselves on high-quality work that is greatly accessible to all. The team works on a client-by-client basis, taking on each company as their own. Through this approach, the Pretzel Logic team is able to create effective, strategic and innovative video properties that embrace each client's unique brand and vision, no matter the budget, bringing a big-budget feel to even the smallest of projects.
The Pretzel Logic Productions team believes that to create truly moving, effective and creative work, you have to look past the logical and dive into the illogical. In other words, you need to approach each task and challenge with a twisted sense of logic. By providing a fresh perspective, Pretzel Logic looks to open up a whole new world of possibilities for the companies they partner with. Their main focus goes beyond using the latest technology, by telling a story and expressing a vision. Through these unexpected methods, the production company aspires to benefit brands in ways that other production companies cannot.
"I am incredibly excited to change the face of production in commercial videos and beyond. Nowadays, not everyone can connect with what they are seeing on a screen. We want to change that," said Joshua Allard, Senior Producer/Director of Pretzel Logic Productions.
With decades of combined experience in fields ranging from commercial advertising and sales video production to music videos, convention footage, Kickstarter videos, documentaries, feature-length films and more, the Pretzel Logic Productions team not only brings skill to the table, but a creative flavor that connects each client and viewer uniquely to a vision.
Being a sister company of InnoVision Marketing Group, a full-service marketing firm based in San Diego, the Pretzel Logic Productions team takes a creative and twisted approach to provide much more than video production and editing. The partnership with InnoVision has given Pretzel Logic a strong start, working with InnoVision's clients to tell their story while utilizing the firm's unique capabilities.
"Having been in production since I was young, I've seen the technology change. I know how it has improved the process," said Ric Militi, CEO and Creative Director of InnoVision Marketing Group. "What's always bothered me is that production companies have embraced new technology but have looked the other way when it comes to matching the production costs to the savings that new technology brings. That's why InnoVision has partnered with Pretzel Logic Productions. Now, we can offer high-quality productions at fair, affordable pricing."
An innovator in the marketing world, Militi brings over 30 years of experience in creative strategy, brand development, video production and more to Pretzel Logic Productions. He has worked with iconic brands, including some of the biggest names in entertainment such as Dreamworks/SKG, the Academy of Motion Picture Arts & Sciences, Universal Citywalk, Disney Collectibles and more. Not to mention, industry leaders such as Merv Griffin, Jeffrey Katzenberg and Aaron Spelling.
With the support from InnoVision and a collective goal, Pretzel Logic Productions can assist any brand through every step of the creative process, including concept development and creative strategy, script writing, production planning, filming, post-production and editing, animation, graphics creation and more. With an intense eye for detail backed by the latest technology and a unified vision, Pretzel Logic Productions encourages companies to tell their story through visual content in the most powerful way possible, no matter the scope.
To learn more about Pretzel Logic Productions and how you can work with them, visit http://www.pretzellogicproductions.com or email info(at)pretzellogicproductions.com.
ABOUT PRETZEL LOGIC PRODUCTIONS
Pretzel Logic is a fresh, inventive and driven video production house based in San Diego with a commitment to storytelling. We are more than just producers and a crew. We are creative thinkers. We are obsessed with quality on both a technical and conceptual level. Pretzel Logic Productions will always find a better way. We are dedicated to providing big budget quality to even the smallest projects. Pretzel Logic will work for you, but more importantly, with you to truly embrace your vision and bring it to life.
Led by an Emmy Award-winning production team, we offer a wide range of services to clients of all types, with great work and great attitudes. Providing a global reach, we will work with you from beginning to end. From creative strategy and development, to production planning all the way to post-production and strategy, we're in this for a long-term partnership, not just a monetary transaction. Pretzel Logic Productions works in collaboration with our clients, taking in their thoughts, beliefs and values. To learn more about Pretzel Logic Productions, visit http://www.pretzellogicproductions.com.