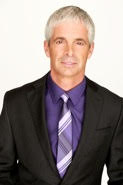 Presents "Put That Bread Down"
DOUGLASVILLE, GA. (PRWEB) September 03, 2015
The Association of Natural Health, an international health practitioner educational conferences, is opening its door to the public for the first time this year.
The conference will kick-off with a presentation by world-renowned expert on gluten and health, Dr. Thomas O'Bryan. His presentation, "Put That Bread Down" is Thursday from 6:00 pm-8:00 pm. Dr. O'Bryan will enlighten the audience as to the reason why gluten sensitivity does not show up on standard blood tests, the difference between gluten sensitivity and gluten intolerance and celiac disease, and how to recognize symptoms of gluten Intolerance. Dr O'Bryan will also discuss why many people are not aware that there is an association between gluten and auto-immune diseases like: rheumatoid arthritis, autism, eczema, chrones disease, diabetes, fibromyalgia, hashimoto's, Schizophrenia, Depression, Migraines, and MANY other chronic health conditions. Entrance fee to the AONH Thursday evening presentation is only $20 ($10 for students).
Friday, October 9: The Association of Natural Health Annual Natural Health Care Conference will continue the next morning with an even more in-depth presentation by Dr. O'Bryan, "Dietary Influences on Chronic and Autoimmune Disease." Followed by "Addressing Energy and Metabolism Issues with Diet" by Dr. Ganji, Dean of Nutrition at Life University. A healthy and delicious meal is provided for all attendees. A workshop on Sound Frequency Technology will be offered just after lunch. Following the workshop, Dr. Jeffrey Essen, Naturopath and educator, will speak about "Natural Alternatives to Cope with Addiction Issues." The day will wrap up with a presentation by one of the country's most renowned natural skin care expert and formulator, Bunnie Gulick, "Why Addressing Our Skin is So Important to our Overall Health."
Saturday, October 10: The conference will continue with a presentation by Association of Natural Health Co-Founder, Naturopath, James Hawver. Dr. Hawver will speak on "Why Chronic Disease Reoccurs." A favorite at all the conferences, a panel of doctors will answer questions that have been submitted by attendees. Lunch again will be followed by a workshop. The afternoon workshop will be on "Bio-energetic Stress Analysis Technology." The program will ramp up with an outstanding presentation by NY Times Best Selling Author, Dr. Charles Richards entitles "The Psychology of Wealth" discussing how our perceptions of wealth can influence our patients as well as our own success. Author, Professional Speaker and Patient Advocate Carolyn Gross will finish out the conference with her dynamic presentation "Treatable and Beatable-Healing Cancer Without Surgery."
Note, registering for the entire 3-day conference includes access to the Exhibitor's Pavilion. Exhibitors include: Standard Enzyme Co., Bremen Health Clinic, Life University, Uriel Sound Frequency Therapy, Creative Life Solutions and others.
Event Special: The event is normally valued at $350 and is being offered to first time attendees at ½ price ($175) when they become members of the AONH. (AONH membership begins at only $49 a year).
Registration is required. Please contact Geri Key at geri(at)aonh(dot)org or call 202-505-AONH.
Registration for Thursday evening only ($20 for general public registration, or $10 for students) please contact geri(at)aonh(dot)org or call 202-505-AONH.
Each year the Association of Natural Health hosts a 3-day intensive natural health care conference. The purpose of the conference is multi-faceted.

To inspire and educate natural health care professionals to give the best care possible to their clients.
To raise the level, or the standard, of complementary care.
To interface, and learn from, like-minded people in this unique and passionate natural health care community.
To provide on-going education for health care professionals looking to prove to distributors that they are serious minded professionals and worthy of professional distributor status'.
The AONH has been fortunate to have the support and backing of so many highly respected complementary health leaders. Many of these leaders routinely come to the AONH events to make presenation. They often comment that they, themselves, come away refreshed and energized.
Join us and support natural health care.