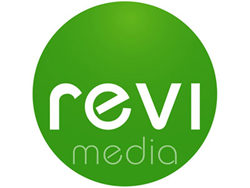 Our remarkable growth is a result of our hard work as a team and commitment to revolutionize the lead generation industry by providing transparency, accountability and trust
New York, NY. (PRWEB) September 02, 2015
ReviMedia, a lead generation company, announced today that it has been ranked on the 2015 Inc. 5000 list for the second consecutive year; an exclusive annual ranking of the nation's fastest-growing private companies in the U.S.
The list represents the most successful private companies, according to their revenue growth over a three-year sales period. Inc. 5000 has become the hallmark of entrepreneurial success.
"It's an honor for ReviMedia to be on the list for the 2nd time in a row," said Frans van Hulle, CEO of ReviMedia. Revimedia doubled its staff of full-time employees in the last year. "Our remarkable growth is a result of our hard work as a team and commitment to revolutionize the lead generation industry by providing transparency, accountability and trust."
About ReviMedia
ReviMedia is a fast-growing lead generation company, offering sophisticated lead exchange with its proprietary platform. This full-service platform includes a suite of innovative tools providing the newest technology in lead scoring and verification, therefore guaranteeing high lead quality. ReviMedia, a member of Leads Council, operates in a wide range of verticals within the insurance, home services and home security industries, and owns exclusive domains including BestQuotes.com, PetPremium.com and HomeSafety.com. ReviMedia is based in New York, NY
About Inc. and the Inc. 5000
Founded in 1979 and acquired in 2005 by Mansueto Ventures, Inc. is the only major brand dedicated exclusively to owners and managers of growing private companies, with the aim to deliver real solutions for today's innovative company builders. Total monthly audience reach for the brand has grown significantly from 2,000,000 in 2010 to over 6,000,000 today. For more information, visit Inc.. The Inc. 500|5000 is a list of the fastest-growing private companies in the nation. Started in 1982, this prestigious list of the nation's most successful private companies has become the hallmark of entrepreneurial success. The Inc. 5000 Conference & Awards Ceremony is an annual event that celebrates their remarkable achievements. The event also offers informative workshops, celebrated keynote speakers, and evening functions. For more information on Inc. and the Inc. 5000 Conference, visit Inc..