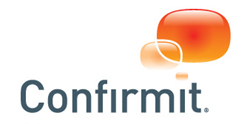 New York, NY and Oslo, Norway and London, UK (PRWEB) September 02, 2015
Confirmit has been selected by ECIS, the non-profit global membership organization supporting the ideals and best practices of international education, as the Market Research solution underpinning its membership insight and engagement programs.
ECIS has relaunched its annual statistical survey as the rebranded Global Benchmarking Survey this September following its investment in Confirmit HorizonsTM and the redevelopment of the survey to include enhanced analytics and reporting capabilities via Confirmit ReportalTM. The survey delivers significant member benefit, gathering market intelligence on operational best practices, from recruitment, salaries, and benefits through to professional development and service learning. It will provide the growing network of ECIS governors, teachers and other education professionals with an incredibly rich data set to compare and contrast their operations and services against other schools in order to identify benchmarks as well as pinpoint areas for growth.
ECIS will also use Confirmit Horizons to deploy student engagement and faculty engagement surveys in order to gain valuable insight, observations and discussion points within schools. Additionally, ECIS will introduce a feedback panel that provides market insights on areas from educational technology to higher education placement of students, and more. In short, by using Confirmit Horizons, ECIS will bring an entirely new level of insight and intelligence to the international school market.
Corporates who want to find out more about how their products and services might resonate in the international school sector will also be able to develop and deploy customized surveys to the ECIS panel, providing unparalleled insight into a growing market.
According to Dr Kevin J Ruth, ECIS Executive Director, the decision to invest in Confirmit was based on the desire to improve its ability to help members address two key issues: "Relentless change and competition in the international school market mean that our members need to know how their school measures up on a global scale, in the face of a growing number of new entrants. They must have their 'fingers on the pulse' of their school to make smarter decisions about how to meet the needs of students and teachers alike, as well as be poised to evaluate new models of 'how to do school'."
He explained: "Confirmit was selected as our solution of choice because it combines ease of use and powerful analytics in an intuitive and fluid process. It will enable us to provide members with a much richer data set than ever before but, more importantly, Confirmit Reportal will enable ECIS to filter and report on that data in ways that we have not been able to do so until now.
"What this means for our members is that they will be able to gain the specific insight they are looking for, analyzing data at a much more granular level. It will enable schools to make informed decisions on a number of fronts, based on fact, not on conjecture," said Ruth.
Tim Hannington, EVP EMEA and APAC at Confirmit added: "The benefit of gathering actionable insight is that it can drive change and growth in any organization. We are delighted that Confirmit Horizons is enabling ECIS to gather, share and act on the feedback of its members, students and teachers alike."
The data collection window for the 2015 Global Benchmarking Survey is September 1 to November 1, 2015. A report titled "Recruitment Insights" will be made available to member schools by December 1, 2015, with a handful of subsequent reports to be released by January 31, 2016, contextualizing the full data set. To find out more, please contact ECIS Solutions at solutions(at)ecis(dot)org.
About ECIS
Founded in 1965, ECIS is a non-profit global membership organisation that provides professional learning, credentials, and bespoke solutions to its members, comprising start-up and mature international and internationally-minded schools, organisations that support education through their products and services, and individuals who are internationally-minded in their outlook and practice. Visit http://www.ecis.org for more information.
About Confirmit
Confirmit is the world's leading SaaS vendor for multi-channel Voice of the Customer, Voice of the Employee, and Market Research solutions. The company has offices in Oslo (headquarters), Chengdu, Cologne, Grimstad, London, Moscow, New York, San Francisco, Sydney, Vancouver, and Yaroslavl. Confirmit's software is also distributed through partner resellers in Madrid, Milan, Salvador, and Tokyo.
Confirmit powers Global 5000 companies and Market Research agencies worldwide with a wide range of software products for feedback / data collection, panel management, data processing, analysis, and reporting. Customers include Aurora, British Airways, Cross-Tab, Dow Chemical, GfK, GlaxoSmithKline, GMO Research, JTN Research, Keep Factor, Morehead Associates, Nielsen, Research Now, Swisscom, and The Wellcome Trust. Visit http://www.confirmit.com for more information.