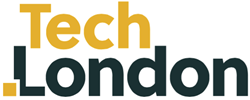 London is a city full of energy and opportunity waiting to be channeled into the next big idea
London (PRWEB UK) 2 September 2015
IBM, Gust, and Tech.London will host a one-hour Twitter chat, Startup Talk: The Challenges and Triumphs of Starting Up in London, with active members of London's digital economy, this Friday, September 4th at 11:00AM GMT. The discussion will be moderated by influential tech journalist, Guy Clapperton, and include panelists representing London's diverse entrepreneurial and tech ecosystem. The conversation will create a forum for advice, anecdotes, inquiries, and a general discussion about the opportunities and resources available to startups, entrepreneurs, and technologists in London. To participate in the conversation, use the hashtag #TechLondonChat.
Panelists confirmed to join the Twitter chat Startup Talk: The Challenges and Triumphs of Starting Up in London, hosted by journalist Guy Clapperton,@GuyClapperton, will include:
-- David Patterson, @David_Patto, CEO of KnowNow, a consultancy service to help improve operations and maximize understanding of data;
-- Kylene Henry, @techdotlondon, Editor of Tech.London, the comprehensive online platform connecting and supporting London's expanding tech sector;
-- George Johnston, @IncuBusLondon, Founder of IncuBus Ventures, London's roving prep program for the world's best accelerator programs;
-- Andrei Croitor, @DisruptsUK, Co-Founder of Disrupts Magazine, helping catalyze London's startup scene with premier online and print publications;
-- Joe Mitton, @EJoeMitton, Special Adviser for Business and Science at the Mayor's of London's Office, Greater London Authority, Joe advises the Mayor and provides strategic direction to civil servants in the GLA on business policy.
Tech.London, launched at this year's London Technology Week, is the result of a public-private partnership between the Mayor of London, Boris Johnson MP, and London's tech sector, including IBM, Gust, and leading London-based technology and media companies. The platform includes all the latest information that people in London can use to access the unique and growing opportunities in the city's tech sector by helping them connect with each other and find the resources needed to grow their businesses. Content on the platform includes information about London's latest startups, investors, events, jobs, classes, blogs, workspaces, accelerators, incubators, and other tech or startup resources.
"London is a city full of energy and opportunity waiting to be channeled into the next big idea. We are encouraging Londoners to login into Twitter and join the discussion using hashtag #TechLondonChat so they can participate in the conversation and help shape the future of our city's vibrant tech sector," said Kylene Henry, Editor of Tech.London. "We are grateful to our group of panelists for volunteering their time, sharing their thoughts, and tapping into the hub of London's tech community by using Tech.London."
"Sponsorship of this innovative hub for startups, entrepreneurs, developers and investors, has been a great opportunity for IBM," said Mike Sexton, UKI Leader at IBM. "Being able to share with this community the advances in our technology, particularly around our Cloud offerings and the value our experts can bring has been very positively received. Tech.London is THE digital hub for this great city."
"Tech.London is the single most important website for London's thriving tech community," said Joe Mitton, Special Adviser for Business and Science at the Mayor of London's Office. "I am very enthusiastic about its work in connecting tech specialists, investors and students in the sector with each other. I'm looking forward to discussing City Hall's vision for the London tech hub this coming Friday".
To join or follow the conversation Londoners are invited to direct tweets to the hashtag #TechLondonChat between 11:00AM and 12:00PM GMT, Friday, September 4th, 2015.
About Tech.London
Tech.London is a comprehensive online platform connecting and supporting London's expanding entrepreneurship ecosystem. It includes all the latest information and resources that people in London need to access opportunities in the tech sector, connect with each other, and grow their businesses. This ground-breaking collaboration between Mayor of London Boris Johnson, Gust.com, IBM, and a wide number of partners from London's tech community is the embodiment of a shared commitment to increase jobs, train the workforce of the future, support new business, and ultimately ensure London is at the centre of technology innovation.
###