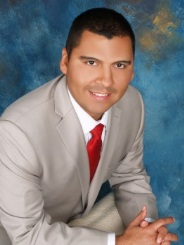 When I was a client working with Culturati, I felt a profound respect for all the great work and dedication provided by the team.
San Diego, CA (PRWEB) September 02, 2015
Culturati, a leading cross-cultural market research and consulting agency, announced today the appointment of Rene R. Sanchez as Vice President of Client Strategy and Insights. In this leadership role, Rene will lead the direction of Culturati's strategy consulting and will contribute to the thought leadership that Culturati delivers to the industry.
Rene brings over 15 years of experience in business development, strategy, marketing strategy and planning, as well as consumer, shopper and market insights. In his most recent role as Director, Client Services for the Experian Affinity Team, he was responsible for driving revenue and gross margin contribution, while maintaining a focus on consumer, branding and multi-media marketing.
Prior to his role at Experian, Rene advanced in sales and marketing in media, agencies and corporations. From his days in marketing and sales at Telemundo Media (a Division of NBCUniversal), his work at Gray Global Group, and his roles in both brand and marketing management with Dr Pepper Snapple Group and the Bacardi Company, Rene developed a unique combination of statistical analytical abilities, strategy and creativity that has fueled his success.
"We are enthusiastic to bring Rene on board because of his exceptional ability to link insights to marketing strategy. Rene represents the perfect mix of client, agency and media experience and his wealth of knowledge on the dynamics of the Hispanic market makes him an ideal addition to our team," commented Culturati's President, Marissa Romero-Martin. "Rene will play a key role in elevating Culturati's existing and future capabilities," she added.
For Rene, this appointment represents an exciting transition back to the consulting side. As expressed by him, "When I was a client working with Culturati, I felt a profound respect for all the great work and dedication provided by the team. It is exciting to join a team that I have long respected and that I know delivers valuable results to clients. I look forward to helping Culturati continue its momentum through the excellence of research and consulting that they are known for."
ABOUT CULTURATI
Culturati is a full-service market research and consulting agency with cross-cultural and General Market capabilities. As a leader in the U.S. Hispanic space, Culturati is redefining how Hispanics are segmented and how acculturation is measured through its U.S. Hispanic Landscape Segmentation model. Founded in 2004, Culturati has helped many Fortune 100 companies uncover consumer and shopper insights with cultural sensitivity that inspires meaningful connections between their brands and consumers. For more information please visit http://www.CulturatiResearch.com.