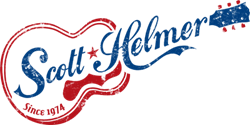 Scott Helmer's cause to help raise money for Camp K is a worthy one. ConnectAndSell expects to talk to more than 200 venues and other benefactors of the Scott Helmer tour in less than one week. Chad Burmeister, VP Sales & Marketing
Los Gatos, CA (PRWEB) September 03, 2015
Today, ConnectAndSell announced we are sponsoring Scott Helmer and his quest to achieve the Guinness Book of World Records for the Most Live Concerts in a 24 hour period.
ConnectAndSell will contribute 5,000 OutboundOnDemand dials to the Scott Helmer "Support Your Cause Tour" in an effort to help raise $1M for Camp K, in Salt Lake City, Utah, by booking the tour stops during the 24 hour time period.
Chad Burmeister, VP, Sales & Marketing said, "Scott Helmer's cause to help raise money for Camp K is a worthy one. ConnectAndSell expects to talk to more than 200 venues and other benefactors of the Scott Helmer tour in less than one week."
About ConnectAndSell
ConnectAndSell delivers live conversations and business meetings on demand, using a combination of patented switching technology and virtual sales agents. On average, ConnectAndSell can deliver a live conversation with exactly the people you're trying to reach in under four minutes. This allows ConnectAndSell customers to accelerate sales growth with their current resources. In 2014 & 2015, ConnectAndSell was voted as the Top Solution Provider by the American Association of Inside Sales Professionals, and also was awarded Top 40 Marketing Tools of 2014, and in 2015, was voted as a Top 100 Always On OnCloud Top 100 Private Companies, and received a Silver and Bronze Metal for Sales and Customer Support by the Stevie Awards.