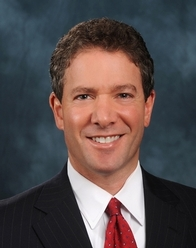 Our clients have suffered life-changing or ending injuries as a result of the dangerous effects of this drug and we are firmly committed to bringing them justice
Orlando, FL (PRWEB) September 08, 2015
Bellwether trials in the Xarelto multidistrict litigation (MDL) were recently scheduled for Fall 2016.
On June 22, 2015 Judge Eldon E. Fallon, overseeing the Xarelto MDL in U.S. District Court for the Eastern District of Louisiana*, announced an updated timetable for a group of consolidated lawsuits against the makers of Xarelto for alleged injuries related to the anticoagulant drug's use. The first bellwether trial is scheduled for August 1, 2016. Three additional bellwethers will follow on August 22, 2016, September 12, 2016, and October 17, 2016**.
Morgan & Morgan's Complex Litigation Group has filed personal injury and death claims on behalf of Xarelto patients and the firm will play a leadership role in the Xarelto MDL as a member of the Plaintiff's Steering Committee, a group of attorneys that coordinates and directs plaintiff claims in an MDL.
Michael Goetz, an attorney at Morgan & Morgan's Tampa office, was appointed by Judge Fallon to the Plaintiff's Steering Committee***. Goetz describes the extensive work of the committee as currently "reviewing millions of pages of documents produced by the defendants". He adds that, "[w]e believe these documents will support our contention that the risk of suffering a major bleeding event while on Xarelto is much greater than warned about by the manufacturer."
Plaintiffs in the Xarelto MDL similarly allege that their use of the drug has resulted in serious side effects such as internal bleeding and bleeding that cannot be stopped. They claim that Janssen Pharmaceuticals and Bayer Healthcare did not adequately warn patients and doctors about the risks of life-threatening bleeding with Xarelto.
"Our clients have suffered life-changing or ending injuries as a result of the dangerous effects of this drug and we are firmly committed to bringing them justice," said Mr. Goetz.
Goetz and the Morgan & Morgan legal team continues to evaluate potential Xarelto claims on behalf of consumers who used the drug and suffered abnormal bleeding. But with trial dates now set for late 2016, the time remaining to file a claim is growing shorter daily. Claimants who do not act soon may miss out on the Xarelto MDL entirely.
For more information regarding the Xarelto MDL, contact Morgan & Morgan here.
Resources
*MDL-2592 Xarelto Products Liability Litigation, case number 2:14-md-02592-EEF-MBN, in United States District Court, Eastern District of Louisiana (http://www.laed.uscourts.gov/Xarelto/)
**http://www.forthepeople.com/wp-content/uploads/2015-06-22-Minute-Entry.pdf