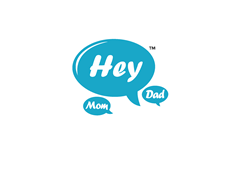 Frederick, MD (PRWEB) September 02, 2015
Vitall Inc., a leading provider of senior care technologies and health monitoring solutions, announced the release of its highly anticipated HeyMomDad product. The wellness and safety monitoring tool can now be pre-ordered on the website; http://www.HeyMomDad.com.
The available HeyMomDad solution includes two-way audio/visual cameras, instant alert pagers for emergency or non-emergency communication, and the wireless sleep monitor for the night. Caregivers can receive real-time alerts and instantly check on the well-being of their loved one directly on their smart devices.
"Our HeyMomDad solution empowers all family members to care for a loved one even when they are busy, or live far away," said Jack Zhang, President and CEO of the fast-growing health technology company.
HeyMomDad provides families with the resources to maintain quality care in the comfort and privacy of their own home, and save on the cost of moving to a senior living facility. Seniors can now remain independent, in control, and connected to family, 24/7.