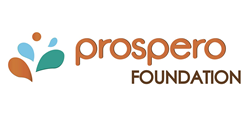 Antibes, France (PRWEB) September 08, 2015
The Prospero Foundation, founded by Ulrik DeBo of DeBondo Capital, is excited to announce that a microloan donation has been made to Sophorn, whose husband owns a tuk tuk in Phnom Penh, Cambodia.
Sophorn has five young children with her husband, and they both work full time to ensure there is enough food for them all, and the kids remain in full time education. At the age of 35, she is proud that her and her husband are both working, but it has not been easy to manage everything. These are, of course, the same struggles we all feel in the western world, but life is simply harder in developing countries, especially when things go wrong. At present the tuk tuk (or moto kangbeis as they're officially known), urgently needs repairs, and there just isn't enough money to do this.
Ulrik DeBo, and The Prospero Foundation are always ready to jump in and help a family in need, especially one that has strived so hard to ensure their children have the best chance in life with an education. Ulrik knows that sustainable access to credit helps to create jobs and enables business owners improve their living conditions, educate their children, provide health care to their families, and more. It also enables the rural poor to remain at home with their families, rather than moving to city centres in search of employment.
About Micro-lending with The Prospero Foundation
Through partnerships with local lending institutions, the Prospero Foundation contributes capital for the purpose of small business loans to these micro-entrepreneurs in developing nations. Through these partnerships, the Foundation helps small business people such as farmers, shopkeepers, and artisans build their businesses and in turn stimulate economic development in their communities.
About The Prospero Foundation
The Prospero Foundation is a private, international charitable foundation founded by Ulrik DeBo. Mr DeBo, a lifelong entrepreneur, whose upbringing and eventual success in the finance industry, through his company DeBondo Capital Ltd, gave him the relevant experience and insight required.
 
The foundation is run by a global network of entrepreneurs, who raise funds privately amongst their business contacts, and choose to invest them using a 'pay-it-forward' philosophy to focus on charitable projects that promise to perpetuate a chain reaction of positive growth opportunities for individuals and local communities for generations to come.
 
It is a foundation that empowers citizens to help themselves and those around them.
 
For additional information, please visit: http://www.prosperofoundation.org
Contact Address:
Prospero EnFrance (Registration No: W061004154) info(at)prosperofoundation(dot)org