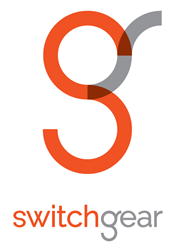 "Who our clients hire can be their biggest problem-the right people bring the right results."
Tulsa, OK (PRWEB) September 04, 2015
Switchgear Search & Recruiting, a private executive search firm, announced today that is has earned the position of 387 on the 2015 Inc. 500.
To qualify for the top 500 companies, honorees had to have grown at least tenfold over the past three years. Switchgear submitted growth that measured 1,221% since 2011. This ranking puts Switchgear as the 5th fastest growing company in Oklahoma; the 2nd fastest growing company in Tulsa and the 5th fastest growing HR Company in the nation.
"We are ecstatic with the announcement of our position on the Inc. 500," said CEO of Switchgear, Dixie Agostino. "It is an honor to be on the Inc. 500 list and for our team to be recognized for their hard work and commitment to our clients over the last several years. To be on the list at all is humbling, but to also be named #37 of the top 50 fastest-growing female-led companies in America is overwhelming."
Switchgear is a talent acquisition firm specializing in relationships. Partnering with Switchgear allows our clients the ability to cast a wider net when looking to add people to their team. As a supplement to our clients own recruiting efforts, the companies Switchgear partners with can get a more holistic view of the level of talent in the labor market. Traditional recruiting techniques only allow for companies to select from the best candidates that are actively looking. Instead, Switchgear gives them the opportunity to choose from the best talent, period.
"We want to do away with the complications of hiring and the pain associated with hiring the wrong person," said Agostino. "Finding the right person for our clients is our number one priority. Who our clients hire can be their biggest problem-the right people bring the right results. We plan to keep innovating to meet the demands of Tulsa area employers and we're honored that our efforts have placed us on the Inc. 500."
About Switchgear Search & Recruiting
Switchgear was born out of the idea that we can absolutely love what we do, and you can too! We take a "listen first" approach with our clients to clearly understand their current needs, company and departmental cultures and overall plans for the future. Our mission is to change the world for the better, one person at a time, by connecting wildly talented people with amazing growth opportunities within the best companies! Switchgear Search & Recruiting is headquartered in Tulsa, OK. You may visit Switchgear's website at http://www.switchgearrecruiting.com for more information.
PRESS CONTACT:
Dixie Agostino
dixie(at)switchgearrecruiting(dot)com
918-574-8753