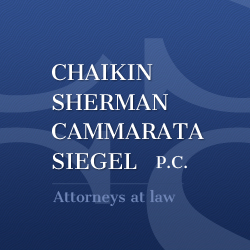 (PRWEB) September 02, 2015
Nationally recognized personal injury attorneys, Joseph Cammarata and Allan M. Siegel were recently successful in securing a $4.8 million settlement on behalf of a motorcycle rider who was seriously injured after his motorcycle struck a trailer being pulled by a minivan. The case (Circuit Court for Frederick County, 10-C-14-000472 MT) was settled at mediation for the maximum amount of insurance available.
The case stemmed from an incident in May 2013 during which, court documents state, a minivan towing a trailer pulled from a stop sign in front of the firm's client as he was driving down the road, with the right of way, on his motorcycle. The minivan cleared the intersection, but the motorcycle struck the trailer, launching the rider 72 feet before he landed on a nearby driveway.
As a result of the collision, court records state, the motorcyclist suffered numerous serious injuries, including fractures of his left leg, shoulder, right ankle, and thoracic spine, an injury to an artery and nerve in his left leg, a ruptured ligament in his thumb, and a meniscus tear in his right knee. The victim required several surgeries, and will need future surgeries and life-long medical care.
According to court records, the defendants hired an accident reconstructionist who opined that the motorcycle was not visible to the driver as he pulled out from the stop sign, and therefore it was the motorcycle driver's excessive speed that caused the crash rather than the minivan driver's inattention. The Defendant intended to invoke Maryland's contributory negligence law which bars a victim from recovering for his or her injuries, if he or she caused or contributed to the crash.
To refute the defendant's case, Partners Cammarata and Siegel retained a nationally known accident reconstruction expert who specializes in motorcycle cases. Court documents indicate the Plaintiff's expert helped illustrate that the motorcycle was clearly visible to the minivan driver when he stopped at the stop sign. In turn, the minivan driver should have never pulled out. Thus, Cammarata and Siegel argued that it was the driver's failure to see the motorcyclist that caused the crash, not the rider's speed.
When asked about the settlement, Partner Siegel stated, "While the accident was a tragedy, we are happy that we were able to obtain a settlement which will allow our client get the care that he needs, and compensates him for his horrific injuries."
Joseph Cammarata and Allan M. Siegel are nationally recognized trial lawyers and Partners at Chaikin, Sherman, Cammarata & Siegel, P.C. Both attorneys have secured a track record of success in a range of personal injury cases, including those involving catastrophic injuries, commercial tractor-trailer accidents, traumatic brain injuries, and more. You can find more information about the firm at http://www.chaikinandsherman.com.