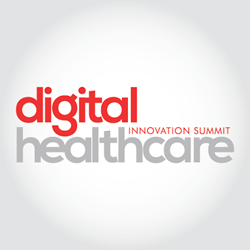 This isn't a showcase of gadgets. It's the source for healthcare solutions and opportunities, delivered through new and innovative technologies.
Boston, MA (PRWEB) September 02, 2015
Healthegy, a leading producer of conferences, podcasts and reports covering healthcare innovation and investment, announced the two leaders who will deliver keynote presentations at the upcoming Digital Healthcare Innovation Summit (http://www.digitalhealthcaresummit.com/) in Boston on November 3, at the Mandarin Oriental Hotel in Boston.
Larry Renfro, CEO of Optum, will deliver the morning address. In his post, Mr. Renfro oversees OptumInsight, OptumHealth and OptumRx, as they use big data and technology to disrupt every aspect of the healthcare system. Optum made headlines this year with significant acquisitions in the fields of pharmacy benefit management and urgent care centers. Optum is an affiliate of UnitedHealth Group, where Mr. Renfro serves as Vice Chairman.
Jonathan Bush, CEO of AthenaHealth, will add his unique energy to the afternoon discussion. Mr. Bush co-founded the company in 1997, and took it public in 2007. In his New York Times best-selling book, Where Does it Hurt?: An Entrepreneur's Guide to Fixing Health Care, Bush describes his early experiences on healthcare's front lines and exposes the industry's sprawling waste, as well as the underbelly of opportunity primed for disruptive innovation. Bush currently serves on the Harvard Medical School Board of Fellows.
Robert Mittendorff, M.D., partner at Norwest Venture Partners, will chair the summit. He draws support from an advisory board of leaders representing Google Ventures, Sequoia Capital, Cardinal Partners, Rock Health, Silicon Valley Bank, Mayer Investors, Kleiner Perkins Caufield & Byers, New Enterprise Associates, Flare Capital Partners, Korn Ferry, Bessemer Venture Partners, Goodwin Procter, and Cerner Corporation.
"We are privileged to have Robert leading our event this year," says Craig Simak, Managing Director of Healthegy, Inc. "Our conference advisors are driving the adoption of digital technologies in healthcare, and our attendees will benefit from their experience. The robust agenda will feature keynote presentations, one-on-one "fireside chats," panel discussions and plenty of time for networking."
Healthegy's Content Director, Tom Salemi said, "This isn't a showcase of gadgets. It's the source for healthcare solutions and opportunities, delivered through new and innovative technologies."
The Digital Healthcare Innovation Summit emphasizes disruptive solutions to the Health Care conundrum. Leading stakeholders from hospitals, insurers and critical regulatory bodies sit down with the technology industry's top innovators, investors and entrepreneurs – more than 250 in all – to discuss how technology can unwrap the inefficiencies of the massive healthcare sector.
Media Registration: For more information, or for complimentary media registration, visit http://dev.digitalhealthcaresummit.com/media-press/
About Healthegy
Healthegy is the new big, booming voice in healthcare. Our content and conferences help industry leaders conceive, connect and create the tools that will change how healthcare is delivered (http://www.healthegy.com).
We deliver content-rich conferences, newsletters, podcasts and videos. Healthegy's conferences provide attendees with peer-to-peer strategies, as well as a universe of business contacts focused on specific areas of each business forum. Current schedule of annual conferences include: Ophthalmology Innovation Summit, Payer+Provider Venture Summit, MedTech Investing Conference, and Digital Healthcare Innovation Summit. For more information about Healthegy's conferences please visit: Healthegy.com.
# # #