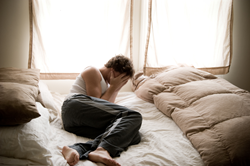 One of the goals of this webinar is to teach healthcare professionals how to reduce the stigma associated with accessing treatment for suicidality and addiction." - Dr. Greg Tierney, Gateway Treatment Centers
Chicago, IL (PRWEB) September 03, 2015
In recognition of National Suicide Prevention Month this September, Gateway Alcohol & Drug Treatment Centers will host two expert-led webinars during the month to provide medical professionals with information about the high correlation between substance use disorders and suicide. Among those with untreated drug or alcohol problems, nearly 45% commit suicide.
Healthcare professionals may earn 1 free continuing education credit, compliments of Gateway, for LPC, LCPC, LCSW, LSW, Nursing or Psychology. Webinars will be offered online (DATES AND TIMES). Taught by Dr. Greg Tierney, Licensed Clinical Psychologist and Gateway Program Director, training will provide skills to help decrease the risk of suicide and to manage an individual's chronic suicidal thoughts. Attendees will gain an understanding of the psychological constructs related to suicidality, learn assessment and intervention strategies, and learn legal and ethical considerations for working with those who may be suicidal.
"Substance use disorders are highly correlated with increased risk of suicide," explained Dr. Tierney. According to The Centers for Disease Control and Prevention, alcohol and drug abuse are second only to depression and other mood disorders as the most frequent risk factors for suicidal behavior. "One of the goals of this webinar is to teach healthcare professionals how to reduce the stigma associated with accessing treatment for suicidality and addiction. Eliminating or significantly reducing the shame and guilt associated with these conditions, and helping people to be more open about discussing these issues, will ultimately facilitate the effectiveness of treatment," Dr. Tierney added.
To learn more about the webinar or to register, please visit RecoverGateway.org/Training.
For resources about heroin abuse, please visit RecoverGateway.org/Heroin.
About Gateway Alcohol & Drug Treatment
Gateway Alcohol & Drug Treatment Centers provide substance abuse treatment services for teens and adults at drug treatment centers throughout Illinois and the St. Louis Metro East area. Gateway's outpatient and residential treatment centers are licensed by the state of Illinois and accredited by The Joint Commission. Each year, Gateway's professional clinicians help thousands of individual's successfully complete treatment.