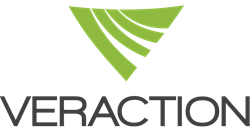 Memphis, TN (PRWEB) September 08, 2015
Veraction, the leading provider of Transportation Spend Management services and technology, announced that Ravi Akella has joined the company as its Executive Vice President, Technology and will be based at the company's Austin, Texas office. In this role Akella will drive the company's technology development efforts and the launch of Veraction's next generation Total TSM℠ solution suite.
"The addition of Ravi Akella to Veraction's leadership team will allow us to accelerate a number of our technology initiatives including the release of our next generation transportation spend management platform," said Chris Connell, Chief Executive Officer of Veraction. "Ravi's successful track record and experience building data management and data analytics solutions as well as his shared vision for evolving the freight audit and payment industry towards comprehensive transportation spend management will deliver significant value for our customers. His impact will be immediate as we accelerate development of our Total TSM℠ solution and enable our customers to control one of their most significant spend categories more effectively."
"Veraction's leading position and vision for delivering Transportation Spend Management through their Total TSM℠ solution to help their 300 customers control their transportation costs is exciting and I look forward to working with our team to innovate and drive real value for customers," said Akella. "The company's clear commitment to invest, innovate and deliver market leading technology and services to help customers better manage their transportation spend globally and across all modes is unique and I am excited to contribute."
"Ravi's success in building successful technology solutions will enable Veraction to rapidly grow our leadership position in the market and deliver what our customers have been telling us they need to succeed," Chris Connell added.
A seasoned technology executive with more than 20 years in engineering and development leadership roles with top technology companies, Akella brings a wealth of experience to the Veraction team. He holds five technology related patents and prior to joining Veraction, Akella was a successful founder of an Austin based start-up focused on data simulation as well as Vice President of Technology at Informatica. Akella also held senior positions at Applimation (acquired by Informatica) and Oracle.
ABOUT VERACTION
Veraction is the leader in Transportation Spend Management solutions. Veraction combines industry leading cloud based applications with best in class services to help companies realize savings, visibility and control of their transportation spend across all transportation modes. With a global footprint and range of solutions spanning freight and parcel audit, bill payment, financial allocation services, spend analytics, visibility and expert consulting, Veraction enables companies to manage their critical and significant transportation spend more effectively. Veraction is headquartered in Memphis, TN with US offices in Austin, TX and Saint Simons Island, GA as well as global offices in Amsterdam, Manila and Shenzhen. Veraction is a Spire Capital Partners portfolio company. Visit Veraction at http://www.veraction.com.