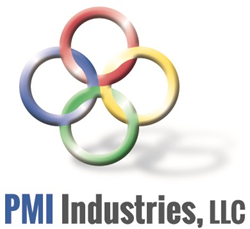 BAM Enterprises, Inc. will be investing $6 million in new equipment and state-of-the-art technology at PMI Industries' Rochester, NY facility.
Grand Island, NY (PRWEB) September 08, 2015
BAM Enterprises, Inc., a privately held corporation formed in 2001, announced today that it has acquired PMI Industries, LLC, a premier plastic injection molding manufacturer and world class designer/producer of tooling.
The purchase of PMI Industries, located in Rochester, NY, joins two sister companies currently owned by BAM Enterprises: Motor Components, located in Elmira, NY, a leading supplier of OEM, industrial and aftermarket electronic fuel pumps under the brand names Facet®/Purolator® and NRD Advanced Static Control, located in Grand Island, NY, a global supplier of static elimination devices to the plastics, packaging, semi-conductor and industrial markets.
PMI Industries' core competencies will enhance BAM's ability to be a solution-based provider of air handling components, fuel systems and static control devices. According to Shel Alfiero, Chief Operating Officer of BAM Enterprises, "The acquisition of PMI enables BAM to develop, and subsequently offer, a broader array of products and engineering services to industrial, automotive, marine, truck and off-road markets."
In preparation for increased production, BAM Enterprises, Inc. will be investing $6 million in new equipment, state-of-the-art technology and hiring 7 employees at PMI Industries' Buell Road facility within the next 8 months. The investments will allow PMI to increase capacity for manufacturing HVAC and fuel system components and expand its capabilities to offer specialized parts to additional markets including defense and medical/dental.
PMI Industries, LLC is a total-solutions provider for plastic injection molded products with in-house capabilities for plastic injection mold design and mold tool manufacturing/repair along with related services, including plastic joining, assembly, product development, prototyping and metrology. Since 1978, PMI Industries has been producing high-quality tooling and injection-modeled parts in small and large volumes for the automotive, industrial and defense industries.
For more information, contact Roger Reiner at 1-585-464-8050.
PMI Industries, LLC
350 Buell Road
Rochester, NY 14624