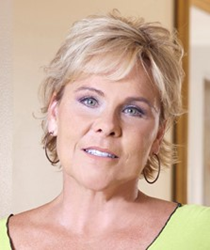 There is something you were created to do and if you don't do it, it will never be done. It is urgent that you find the courage to be and do all you were created for; Someone is waiting for you to be you.
(PRWEB) September 08, 2015
Courage Worldwide Founder and CEO, Jenny Williamson is also a published author and much sought after motivational speaker and courageous leadership coach. Jenny teaches others to take courage and begin their own journey of purpose. She is passionate about each and every individual discovering and fulfilling their own water-walking, giant-slaying, history-making destiny.
Jenny's journey led her to a group of children who were being sold for sex – here in the United States and in Africa. Jenny's book details her story of building them homes and calling them family. The book titled, Do You Have the Courage to Be You? provides tangible steps and direct resources needed that will change the reader so they can change their world.
Courage Worldwide is celebrating its ten year anniversary this year with a celebration event that is free to the community in and around Sacramento, California. In addition, the event will be live streamed around the world. The celebration will begin with a video documenting the first ten years of the organization's existence and success with victims who have been sold for sex. Music will be an important part of the evening and will be performed by bands, performing artists and songwriters who wrote songs, generously donating them to the organization for its fundraising efforts and dedicating them to the girls who call Courage House home.
Courage Worldwide started ten years ago as a volunteer organization helping people find their purpose. In 2007, an organizational focus was given to child victims who had been exploited and sold for sex. No salaries were paid until organizational objectives were met, land purchased and girls rescued and brought home both in Northern California and Tanzania, Africa. Phenomenal, community support for Courage Worldwide's efforts is reflected in the 75,000 volunteer hours and over $1,750,000 of in-kind and professional services. During the 10 Year Celebration, those who have volunteered in any capacity at Courage Worldwide to help make the dream of Courage House a reality, will be recognized and honored.
Courage Worldwide now employs thirty-five people but continues to utilize an army of volunteers to execute its vision and mission.
CWW has trained and certified over twelve hundred volunteers to work with victims of this crime through an extensive twenty-four hour training curriculum. Tens of thousands of individuals have attended hundreds of Courage Worldwide sponsored trainings and awareness events. Attendees have included members of Congress, state lawmakers, foreign government leaders, educators, mental health professionals, law enforcement officers, health care and social workers, church leaders, and juvenile justice personnel. Courage Worldwide's existing training materials, along with newly developed curriculum, are being converted to an online format and translated into multiple languages. Courage Worldwide is committed to educating communities around the world as to the nature and effects of this crime against children so that it can execute its mission and vision to build Courage Houses in every city around the world that needs one.
After celebrating the past and the present, Courage Worldwide Founder and CEO Jenny Williamson will make three announcements that will greatly influence the enormous vision of the organization for the next ten years. Those who live in or around Northern California can attend this event for free as well as watch online via live stream.
The celebration events will also include:
-Live music performed by talented, partner artists from Nashville, Tennessee and Sacramento, California. Phillip LaRue, The Reel, Chaya, Christine Smit, The Music Room and more.
-Photographs and video pictorials shown of the Courage House openings and girls coming home.
-Live painting to music by renowned artist Shane Grammar.
-Inspiring personal stories from girls who once called Courage House home.
Location
Valley Springs Church, Roseville, Ca
Starts
Sunday, September 13th, 2015 at 6:00pm
Ends
Sunday, September 13th, 2015 at 8:30pm
Those interested in registering and learning more about the event can do so here https://courageworldwide.org/take-action/events/.
Courage Worldwide (formerly Courage to Be You, Inc.) is an international, 501 (c) (3) non-profit organization founded in 2005 simply to help people find their God-given purpose. Then in 2007, a focus was given to building homes for children rescued from sex trafficking so they too had resources and the opportunity to be and do all they were created to be and do.
Jenny Williamson:
Jenny Williamson is the founder and CEO of Courage Worldwide and the author of Do You Have The Courage To Be You? published by Next Century Publishing. Courage Worldwide has opened homes for children who are victims of sex trafficking in Northern California, and Tanzania, Africa. The CEO and Founder is an authority on the issue of child sex trafficking and the impact of this crime upon its victims. She is certified life coach and much sought after keynote and workshop speaker. You can buy your copy of 'Do You Have The Courage To Be You?', Jenny's book, from Amazon and Author Website