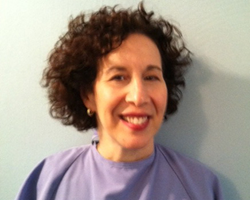 Teaneck, NJ (PRWEB) September 02, 2015
Patients who have gummy smile concerns are invited to improve their oral appearance during Self Improvement Month, by receiving crown lengthening in Teaneck, NJ, from Dr. Susan Goldfarb. This procedure uncovers a greater portion of the tooth surface, to improve the aesthetics of the smile and reduce the appearance of overly exposed gums.
Dr. Goldfarb honors Self Improvement Month by offering gummy smile procedures which are intended to uncover a larger portion of the teeth for aesthetic purposes. Dr. Goldfarb offers crown lengthening to Teaneck, NJ residents who are unhappy with the conspicuous appearance of their gums, when smiling and speaking. Patients with small teeth can also benefit from crown lengthening procedures, which help the teeth to appear larger and more natural-looking. Crown lengthening is also performed for more functional reasons, sometimes as a prerequisite for receiving a new crown on a replacement tooth. Crown lengthening is also commonly performed when a tooth has been fractured at the gum line or in any situation where insufficient tooth structure cannot properly support a dental crown.
When crown lengthening is performed for aesthetic purposes, Dr. Goldfarb carefully reduces the appearance of the gums by sculpting the gum line with the use of specialized tools. With feedback from the patient, Dr. Goldfarb carefully exposes a greater surface area of the teeth during this procedure, to ensure that teeth no longer appear unusually small or overwhelmed by excessive gum tissue. An aesthetic improvement in the smile can be immediately apparent once the procedure is complete, providing the full benefits once the swelling in the gum tissue has subsided and the treatment area has recovered accordingly.
Receiving crown lengthening in Teaneck, NJ, is a great way to reduce the appearance of a gummy smile, while improving overall confidence during Self Improvement Month. Dr. Goldfarb invites individuals who are unhappy with the appearance of their teeth or gums, to visit her office during the Month of September, to receive a no-obligation crown lengthening consultation.
About the Doctor
Susan Goldfarb is a periodontist offering personalized dental care for patients in Teaneck, NJ since 1984, and was one of the first female periodontists in Bergen County. Dr. Goldfarb received her Doctorate of Dental Medicine degree from the University of Pennsylvania, School of Dental Medicine, and completed a General Practice Residency at Newark Beth Israel Hospital. She went on to receive her Certificate of Periodontics from the Fairleigh S. Dickinson School of Dental Medicine. Dr. Goldfarb is part of one percent of dental professionals providing the LANAP® FDA cleared laser procedure for gum disease and periodontal treatment. Aside from being a laser practice, she also performs BOTOX and facial fillers such as Juvederm Ultra. To learn more about Dr. Goldfarb and her dental services visit her website at http://www.flossnightly.com and call (201) 374-8460.