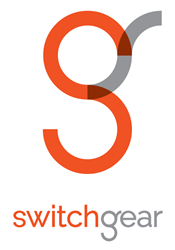 I'm one of the lucky few who really does love what I do. Helping people find their next career "home" is so rewarding to me.
Tulsa, OK (PRWEB) October 13, 2015
Switchgear Search & Recruiting, a private executive search firm, congratulates Liz Brolick for being named to Tulsa's Women of Distinction list for 2015.
Each year, Tulsa Business and Legal News honors 20 Women of Distinction for their contributions professionally and philanthropically. These women are selected based on nominations by their peers. They have made extraordinary contributions to their families and communities while at the same time, excelling in their careers.
"Liz is amazing to work with on a daily basis. She juggles a million things and makes it all look easy." said CEO of Switchgear, Dixie Agostino. "She can handle the toughest situations with tact and truth and always has the client's best interests at heart. She creates a terrific teamwork environment and looks for ways on a daily basis to help her colleagues succeed. Liz is a terrific mentor who has built a high performance team that loves her!"
Switchgear believes all of its team members are superheroes and Liz Brolick is no exception. She's been given the nickname "The Guardian", as Liz is able to see a few seconds into the future, giving her great luck and incredible reaction times when fighting hiring challenges!
Switchgear is a talent acquisition firm specializing in relationships. Partnering with Switchgear allows our clients the ability to cast a wider net when looking to add people to their team. As a supplement to our clients' own recruiting efforts, the companies Switchgear partners with can get a more holistic view of the level of talent in the labor market. Traditional recruiting techniques only allow for companies to select from the best candidates that are actively looking. Instead, Switchgear gives them the opportunity to choose from the best talent, period.
"I'm one of the lucky few who really does love what I do," said Brolick. "Helping people find their next career "home" is so rewarding to me. That's why I've continued to stay in the industry for over 15 years. I look forward to helping others find the perfect fit and I'm honored that my efforts have placed me on the list of Tulsa's Women of Distinction for 2015."
About Switchgear Search & Recruiting
Switchgear was born out of the idea that we can absolutely love what we do, and you can too! We take a "listen first" approach with our clients to clearly understand their current needs, company and departmental cultures and overall plans for the future. Our mission is to change the world for the better, one person at a time, by connecting wildly talented people with amazing growth opportunities within the best companies! Switchgear Search & Recruiting is headquartered in Tulsa, OK.
PRESS CONTACT:
Dixie Agostino
dixie(at)switchgearrecruiting(dot)com
918-574-8753