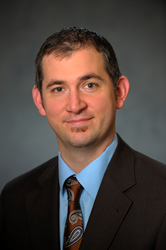 We traveled 7,305 miles to Auckland, New Zealand to bring home a High Complexity Clinical Laboratory Director named Tex
Austin, Texas (PRWEB) December 01, 2015
Matthew "Tex" VerMilyea, PhD, HCLD, has joined Texas Fertility Center as its scientific director. In his new post, VerMilyea will oversee all IVF lab procedures as well as continue his research efforts into the emerging technologies of embryo development, DNA analysis and fertility preservation.
"We traveled 7,305 miles to Auckland, New Zealand to bring home a High Complexity Clinical Laboratory Director named Tex," says Dr. Thomas Vaughn, founder of Texas Fertility Center. "His extensive background in embryology and ongoing research efforts are in sync with the innovations that Texas Fertility Center strives to offer patients to improve their fertility and protect the health of the next generation."
The embryologists in Austin are critical to the success of every patient's treatment , from basic fertility testing to advanced services such as preimplantation genetic screening and embryo development assessment. VerMilyea is well equipped to apply the power of emerging technologies as he continues the tradition established by Tom Turner, Austin IVF's retiring lab director, of continuing to elevate Texas Fertility Center's high standards.
IVF Lab Scientific Director Has Texas Roots
VerMilyea was born in Laredo, Texas and attended Cornell University before earning a PhD in genetics from The University of Birmingham, School of Medicine, Institute of Biomedical Research, Birmingham, U.K.
"Growing up in a border town of South Texas, I am forever grateful to my parents, educators and coaches who encouraged me to go to an Ivy League university," says VerMilyea.
After completing his PhD, he expanded his knowledge as a research fellow in Kobe, Japan and Birmingham, U.K. and in academic posts at the University of Pennsylvania, Victoria University of Wellington (New Zealand) and Auckland University (New Zealand).
VerMilyea says: "My many global experiences have provided me with a skill-set which I am keen to put to use for the patients of Texas Fertility Center. I am very fortunate to have had opportunities to work and study all over the world and I look forward to applying my knowledge to provide patients with their best chance to become parents."
Tex met his wife Lucy at the University of Birmingham in the U.K., and the couple has one daughter, Hailey Rose, as well as another baby on the way. The VerMilyea family is settling into their new Austin home, where you might find Tex pursuing his many hobbies, including vintage car restoration, welding, gardening, fishing and grilling.
About Texas Fertility Center
Texas Fertility Center (TFC), one of the nation's leading full-service infertility practices, provides advanced infertility and Reproductive Endocrinology services to patients throughout Texas, the Southwestern United States and the Americas. Since 1980, TFC has been recognized nationally for outstanding pregnancy rates, cutting-edge laboratory procedures and innovative research programs. Contact the clinic at 512-451-0149 or visit http://www.txfertility.com.