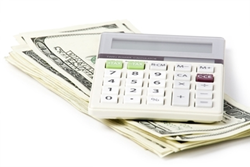 demand continues to outpace supply
Chicago, IL (PRWEB) September 03, 2015
Interest rates for home loans continue to decrease and The Federal Savings Bank thinks this bodes very well for home buyers. First-time home buyers and veteran homeowners looking to invest in real estate everywhere can take advantage of these historically low rates.
Freddie Mac and Bankrate indicate impressive drop
According to Freddie Mac's Primary Mortgage Market Survey, released on August 27th, mortgage rates decreased once again. Both 30-and 15-year fixed-rate mortgages dipped when compared to the previous week as well as on a year-over-year basis.
In addition, the average 5-year Treasury-indexed hybrid adjustable-rate mortgage decreased from last week and last year.
The 1-year Treasury-indexed ARM average did not change on a week-over-week basis.
30-year fixed mortgage rates have dipped below 4% in the past couple weeks as shown on the "Daily Mortgage Rates" page on MortgageNewsDaily.com. 30-year Jumbo loan rates have already been below 4% for a relatively longer period. The Federal Savings Bank thinks buyers will likely become excited with the current state of low rates. Unfortunately, a major drawback to the housing market is that demand continues to outpace supply. There just isn't enough inventory of home for buyers.
The continual lowering of mortgage rates is largely due to events abroad.
"Events in China generated eye-catching volatility in equity markets worldwide over the past week. Interest rates also rocked up and down - although to a lesser extent than equities - as investors alternated between flights to quality and bargain hunting among beaten-down stocks," said Sean Becketti, Freddie Mac's chief economist.
Contact the Federal Savings Bank, a veteran owned bank, to learn more about mortgages.