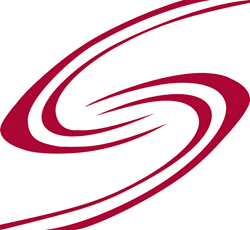 "Passing this year's surveillance audit yet again with zero non-conformities demonstrates our extraordinary operational focus."
Irvine, CA (PRWEB) September 04, 2015
Sentinel Offender Services, headquartered in Irvine, CA, has announced that it has passed its annual ISO 9001:2008 external audit for its Irvine location which includes its monitoring operations as well as its software development and design teams. Sentinel's completion of a successful audit demonstrates a commitment to continually improving its quality and control systems. Zero non-conformities were found during the audit conducted by American Systems Registrar (ASR), which provides conformity assessment and certification services.
The external audit was performed during the period August 11 - 12, 2015. During this year's audit, focus was made on a number of quality control management principles, including strong customer focus, the motivation and implication of top management, the process approach and continuous improvement, establishment of clear policies, planning and implementation, resource management, and efficient process control.
Johana Garcia, Quality Control Manager, says consistently meeting the requirements and passing the ISO 9001:2008 certifications reconfirms Sentinel's dedication to quality, continuously improving its products and services, and customer satisfaction.
"Passing this year's surveillance audit yet again with zero non-conformities demonstrates our extraordinary operational focus," said Garcia. "It demonstrates to our customers that we are capable of maintaining and continuously improving our level of quality."
ISO 9001:2008 is an International Quality Management System standard that specifies requirements within which an organization demonstrates its ability to consistently provide products or services that meet customer and legal requirements, enhancing customer satisfaction and opening the way for continual improvement.
"We are absolutely delighted to achieve re-certification to the ISO 9001:2008 standard. It's a direct reflection of our staff's dedication to quality and continuous improvement," said Darryl Martin, Chief Operating Officer. "It's a great accomplishment for the Sentinel team."
About Sentinel
Sentinel Offender Services is a privately-held company operating in the community offender supervision and case management market. In the two decades since our inception, more than 1,000,000 offenders have participated in programs specifically designed to aid correctional agencies in their efforts to manage their offender populations and reduce recidivism through Sentinel's alternative-to-custody and offender management programs.