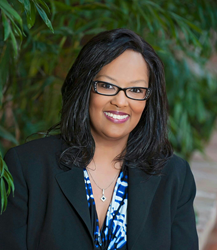 Denver, Colo (PRWEB) September 03, 2015
On August 20th, 2015, Stonebridge Companies' Corporate Training Manager Barbara Blunt was awarded the Certified Hospitality Trainer (CHT) designation by the Educational Institute of American Hotel & Lodging Association (AH&LA). The CHT designation is the most prestigious certification available to a hospitality training executive. It identifies the recipient as one who is part of an elite group of hospitality professionals who, by combining education and experience with dedication to the industry, have achieved a high level of expertise.
The program requires each candidate to complete a comprehensive examination which test skills in the areas of hotel operations, financial management, human relations, human resource management and administrative skills. After completing the program, an individual has proven their dedication to the hospitality industry and training associates in industry standards. Globally recognized, the CHT is a highly respected professional credential that validates advanced knowledge in the hospitality industry.
Since beginning her career with Stonebridge in April 2013, Barbara Blunt has exceled expectations for Corporate Training Manager through her dedication to improving and maintaining service scores at the property level. Mrs. Blunt identifies training needs by conducting a needs analysis within each hotel, as well as, creating and monitoring each hotel's training plans. With six years of hospitality industry experience, Blunt has had the opportunity to certify over 300 individuals in alcohol awareness by using the TIPS (Training for Intervention Procedures) certification obtained through Health Communications, Inc. Blunt has trained more than 2,000 individuals in various areas relating to service, compliance and on-boarding. Stonebridge Companies would like to thank Blunt for her commitment to improving Stonebridge Companies and praise her on her recent CHT designation. Mrs. Blunt is a true example of the effort and commitment Stonebridge puts towards developing each associate into a hospitality leader.
Founded in 1991 by Navin C. Dimond, Stonebridge Companies is a privately owned, innovative hotel owner, operator and developer headquartered near Denver. Its diverse listing of properties includes select-service, extended-stay, mid-scale and full-service hotels in markets throughout the U.S. For detailed information, visit the website at http://www.sbcos.com.