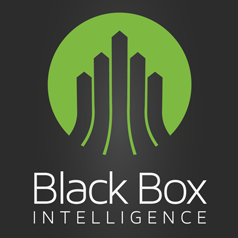 Dallas, Texas (PRWEB) September 04, 2015
The chain restaurant industry posted another relatively good month in August, as both same-store sales and traffic growth improved over July. August same-store sales growth was +1.7%, a small 0.1% improvement. With these latest results, the industry is on track to post its fifth consecutive quarter of positive same-store sales growth during Q3 (the first time this has occurred in the last three years). Meanwhile, year-to-date same-store sales growth of +2.2% remains consistent with Black Box Intelligence's prediction for 2015. This insight comes from data reported by TDn2K's Black Box Intelligence through The Restaurant Industry Snapshot, based on weekly sales from over 22,000 restaurant units and 120 brands representing $55 billion dollars in annual revenue.
"There are three factors that should be encouraging for the restaurant industry", said Victor Fernandez, Executive Director of Insights and Knowledge for TDn2K. "First, we have been experiencing consistent positive same-store sales growth since August 2014. The last time we had a comparable run in terms of consecutive months of positive sales growth was in the period of 2011 through early 2012. Furthermore, every month since August of last year has posted same-store sales growth above +1.0%; the average for the period has been a significant +2.2% growth in sales year-over-year. Second, although same-store traffic growth continues to be negative and remains the top concern for the industry, we have now reported three consecutive months in which traffic results have been improving. This also means that the growth in sales for the industry for the last couple of months has been relying less on increases in average guest checks, and more on improving guest retention. Finally, on a two-year sales growth basis, this quarter is surpassing the first two quarters of 2015 with a +2.8% for the first two months of Q3 compared to +2.0% in Q1 and a +1.8% in Q2. This would represent the second best quarter on a two year basis since Q1 of 2012."
Same-store traffic growth was -1.1% during August, which represents a 0.1% improvement compared with July's result. Per person average guest check grew by 2.7% and 2.8% during August and July, respectively. This represents a shift from the average 3.4% growth in guest checks reported for all months during the first two quarters of the year.
The fundamentals in the economy continue to remain favorable for continued growth in restaurant sales: the labor market, even if showing some signs of slowing down from the growth rates posted in recent months, continues to add jobs. Income and consumer spending were up in July according to the latest published numbers. Finally, despite short-term fluctuations in consumer sentiment, consumers are more optimistic today than they were a year ago.
"There has been some concern expressed due to the sharp drops and volatility in the stock market in recent days", says Fernandez. "However, we believe that at least in the next couple of months, the effect of these fluctuations will not affect restaurant spending much. Most consumers perceive these changes as affecting their long-term wealth and not necessarily their disposable income today. However, if the underlying concerns regarding the global economy are real and sustained, then they could become a concern for the industry."
The best performing region during August was California, with same-store sales growth of 3.5% and traffic growth of -0.5%. As we examine the difference in check average for California, it appears the price increases taken to offset minimum wage increases are part of the equation behind this strong same-store sales number. However, the traffic also suggests that the California consumer has a strong appetite to dine out. For the second consecutive month, the worst performing region in the country was New York-New Jersey, with -1.3% in same-store sales and -3.1% in traffic growth. August was also a good month at the market level; 137 (71%) of the 193 DMAs currently tracked weekly by Black Box Intelligence posted positive growth in their same-store sales during the month.
Improving economic conditions have been boosting sales but are also tied to a tightening labor market in which recruiting and retention have once again become major challenges for restaurants. Job growth accelerated in chain restaurants during July according to TDn2K's People Report. During the month, the chain restaurant industry's number of jobs grew by 4.4% year-over-year, while the past twelve months averaged 3.4%.
In addition to the pressures of recruiting enough new employees, restaurant companies also continue to face increasing turnover rates at both the restaurant management and hourly employee levels. Rolling twelve-month hourly employee turnover increased again during July. The industry has now experienced 23 consecutive months of rising turnover rates. Restaurant management turnover, which had been increasing steadily during eleven of the last twelve months, stabilized during July and remained at the same rate as in June. This flat turnover notwithstanding, turnover rates at all position levels within restaurants are at very high levels, not reported since before the recession.
According to TDn2K's White Box Social Intelligence, of the three key guest satisfaction attributes tracked ("food", "service", "intent to return") from a sample of 6.6 million social media mentions during August, the conversation tends to center around food when consumers talk about restaurant brands online. Seventy eight percent of posts mentioned food during this month. The second most commonly mentioned attribute continues to be service, at 16% of all social media mentions.
When consumers mentioned restaurant brands online during August, the attribute generating the highest percentage of positive mentions was "intent to return" (39% of all of mentions); a significant 7% growth in the percentage of mentions that were positive when compared with July. As a comparison, about 31% of food mentions and only 18% of service mentions were positive during August.
TDn2K (Transforming Data into Knowledge) is the parent company of People Report, Black Box Intelligence and White Box Social Intelligence. People Report provides service-sector human capital and workforce analytics for its members on a monthly basis. Black Box Intelligence provides weekly financial and market level data for the restaurant industry. White Box Social Intelligence delivers unparalleled consumer insights and reveals online brand health. Together they report on over 32,000 restaurant units, over one million employees and $55 billion in sales. They are also the producers of two leading restaurant industry conferences: Summer Brand Camp and the Global Best Practices Conference, each held annually in Dallas, Texas.