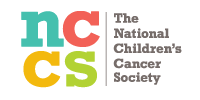 "We are honored to have been selected by the NCCS to monetize its data asset. We are proud to know that our work will help contribute to the organization's mission of helping families impacted by childhood cancer" said Karen Spingola, List Manager
Fort Myers, FL (PRWEB) September 04, 2015
The National Children's Cancer Society (NCCS) is pleased to announce that VeraData/Trilogy has been selected as its new list manager effective September 1, 2015.
Founded in 1987, the NCCS provides emotional, financial and educational support to children with cancer, their families and survivors.
The NCCS mails five acquisition appeals annually, including two control packages: one premium (calendar) and one non-premium. Renewal control packages include straight appeal, label, calendar, card and specialty appeals. Anticipating precipitous growth, VeraData will focus on building overall list rental usage and optimizing exchange relationships.
"We are honored to have been selected by the NCCS to monetize its data asset. We are proud to know that our work will help contribute to the organization's mission of helping families impacted by childhood cancer," said Karen Spingola, List Manager, VeraData/Trilogy.
VeraData released new NCCS datacards and loaded the file into the VeraDataBases count and order entry tool for one day count and order turn around. For more information about the NCCS list, please contact Karen Spingola at 603-440-5215 or 239-785-3508 or via email at kspingola(at)veradata(dot)com.
About the NCCS
The mission of The National Children's Cancer Society is to provide emotional, financial and educational support to children with cancer, their families and survivors. To learn more about the NCCS and its support services, visit thenccs.org. The National Children's Cancer Society is a 501C(3) organization that has provided more than $61 million in direct financial assistance to more than 36,000 children with cancer. To contact the NCCS, call (314) 241-1600. You can also visit the NCCS on Facebook at https://www.facebook.com/thenccs.
About VeraData/Trilogy: VeraData is a decision sciences laboratory whose mission is to achieve customer performance goals through advanced algorithms and data-driven visualization services. Deep analytic capability coupled with marketing industry experience and leadership is the core of our organization. Trilogy Target Solutions serves as the List Management division of VeraData. Trilogy finds the balance between maximizing revenue to your organization through rental income generated from your list and helping you lower costs of future acquisition activity through negotiated exchanges.