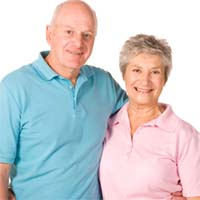 [Age} does not necessarily translate into increased operative morbidity or mortality or shorter long-term survival.
Raleigh, NC (PRWEB) September 05, 2015
Doctors in Chicago have published a new study on the outcomes of lung-sparing mesothelioma surgery and the news is good for older patients. Surviving Mesothelioma has just posted an article on the research on its website. Click here to read it now.
Surgeons at the University of Chicago performed a retrospective analysis of 117 mesothelioma patients who underwent extended pleurectomy between 2008 and 2013. About half of the patients were older than 70.
While many of the older mesothelioma patients had conditions like high blood pressure or heart disease, they had no more post-surgical complications than the younger patients. The same number of patients (2) died in each group.
"Our study demonstrates that whereas age may be associated with more comorbid conditions in patients with malignant pleural mesothelioma undergoing extended pleurectomy and decortication, this does not necessarily translate into increased operative morbidity or mortality or shorter long-term survival," writes Trevor Williams, MD, MPH, whose name appears first on the paper.
"This study demonstrates that improved surgical techniques and experience are resulting in improved outcomes for mesothelioma patients," says Alex Strauss, Managing Editor of Surviving Mesothelioma. "This is especially good news since mesothelioma primarily affects older patients."
To learn how the study was conducted and what it may mean to mesothelioma patients and their families considering surgery, see Older Patients Not Necessarily at Higher Risk from Surgery, now available on the Surviving Mesothelioma website.
Williams, T et al, "Extended pleurectomy and decortication for malignant pleural mesothelioma is an effective and safe cytoreductive surgery in the elderly", August 25, 2015, Annals of Thoracic Surgery, Epub ahead of print, http://www.annalsthoracicsurgery.org/article/S0003-4975(15)00892-9/abstract
For nearly ten years, Surviving Mesothelioma has brought readers the most important and ground-breaking news on the causes, diagnosis and treatment of mesothelioma. All Surviving Mesothelioma news is gathered and reported directly from the peer-reviewed medical literature. Written for patients and their loved ones, Surviving Mesothelioma news helps families make more informed decisions.