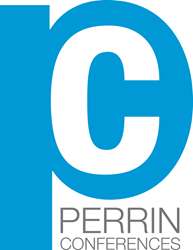 Berwyn, PA (PRWEB) September 04, 2015
The 2015 "Challenges Facing the Food and Beverage Industries in Complex Consumer Litigations", co-chaired by Faith R. Greenfield, Vice President – Legal, Campbell Soup Company, and Ronald J. Levine, Esq., Herrick, Feinstein LLP, will feature a wide array of in-house counsel and executives from companies and associations such as Nestle USA Inc., Campbell Soup Company, Landry's Restaurants, the Grocery Manufacturer's Association, the Better Business Bureau, and the Center for Science in the Public Interest. Topics include the future of food, labeling challenges, natural claim arguments, a legislative update and an in-house counsel roundtable.
All Food & Beverage in-house counsel as well as both plaintiff and defense firms will want to attend this highly informative conference to become educated on the latest Consumer Fraud cases and gain insight on emerging trends in Food Litigation. To register, visit http://www.PerrinConferences.com
About Perrin Conferences
As the leading national provider of joint plaintiff/defendant litigation conferences, Perrin Conferences offers comprehensive and specialized continuing legal education (CE/CLE) in an atmosphere of learning, networking and sharing. The company's conferences attract influential leaders and foremost talent in the legal industry to discuss current topics in litigation through mock trials, presentations and webinars, setting the standard in professional litigation education and networking. Visit http://www.PerrinConferences.com for more information.