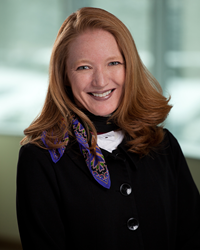 Given her knowledge and passion for technology, Claire is an inspiration for all women and men seeking careers in technology.
Broomfield, Colo. (PRWEB) September 04, 2015
MWH Global, an engineering, consulting and construction firm focuses on focused on water and natural resources, announced that Claire Rutkowski, chief information officer, was one of 38 recipients of the first Women in Construction award bestowed by Constructech magazine. The award honors women within the construction field who are involved with technology, who have helped their company grow and progress, who have contributed to the growth of technology in the industry, and who support other women in the business, technology, or local community.
Rutkowski was also a featured panelist at the organization's Technology Day event on August 27 in Schaumburg, IL. The annual event addresses the top technologies on the cutting-edge today that will become standard tools on construction projects in the future. Other content includes discussions on how more women can be encouraged to become involved in construction technology initiatives.
"Given her knowledge and passion for technology, Claire is an inspiration for all women and men seeking careers in technology," said MWH Global Chairman and CEO Alan Krause. "Her reputation as a leader in building and guiding our global technology infrastructure has continued to shape and strengthen our ability to serve our clients."
"Claire recognizes both professionally and personally that someone is always watching to see whether her actions mirror her words," says Peggy Smedley, editorial director, Constructech. "Women can be empowered by her tenacity and willingness to share knowledge openly, which is why we are happy to honor Claire as one of the recipients of Constructech's first Women in Construction award."
Rutkowski was selected as one of the Top 25 Global Business CIOs for 2014 by iCMG for exemplary leadership and strategy using IT architecture. She has also been a featured speaker at Oracle, Gartner, Project Management Institute and Colorado Technology Association's Women in Technology Conference.
About MWH Global
MWH Global is dedicated to Building a Better World. As specialists in water and natural resources, MWH employees use innovative ideas and technology to help solve complex infrastructure and environmental challenges. This work is built on a nearly 200-year history during which MWH has delivered services from initial planning and design through construction, start-up and operations. Today, MWH employs approximately 7,000 experts including engineers, consultants and construction professionals in 35 countries on six continents. Each of these experts is committed to serving global communities through sustainable development and project delivery. MWH is a private, employee-owned company headquartered in Broomfield, Colorado. For more information, visit http://www.mwhglobal.com or connect via Twitter, Facebook and LinkedIn.