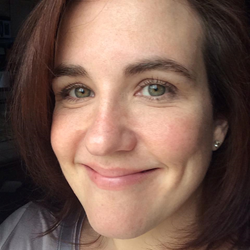 I am so excited to join this fantastic group of people during this time of growth when several new brands are being 'born.'
Lehi, Utah (PRWEB) September 08, 2015
BGZ brands™ announced today that Leslie Greve has been named its Director of Brand Management. Greve, who brings vast experience in product, branding, sourcing and sales to the table will utilize her experience working with a number of iconic brands, experts and processes to continue building the trusted BodyGuardz® brand. She will also oversee the launch of the company's two newest brands, Lander and Moxyo.
"We are extremely excited to have Leslie join the team," said Kirk Feller, CEO of BGZ brands. "Her channel experience, brand knowledge and positive personal character will be a tremendous asset to our future."
Greve joins the BGZ brands team after serving as a Product Business Unit Leader at TESSCO Technologies, Inc., where she was responsible for approximately $80 million in revenue. Her work was recognized twice through the Magnum Opus awards program (the highest honor at TESSCO). She previously opened new international markets and drove down supply chain costs through her sourcing work.
In her new role at BGZ brands, she will oversee and direct brand management and ensure the brand messaging and products exceed the expectations of partners and customers.
"BGZ brands has a growing number of industry awards and accolades," Leslie Greve, Director of Brand Management at BGZ brands. "I am so excited to join this fantastic group of people during this time of growth when several new brands are being 'born.'"
About BGZ brands
BGZ Brands, formerly known as BodyGuardz, was founded in 2002 as a device protection company and has since become the parent company of a lean portfolio of brands, including: BodyGuardz, a leading device protection company; Lander, expedition-inspired accessories; and Moxyo, modern accessories for the masses. Through its three distinct brands, the company provides hundreds of accessories for devices including the iPhone 6, iPhone 6 Plus, Samsung Galaxy S6, Samsung Galaxy Note 5, and Samsung Galaxy S6 Edge.