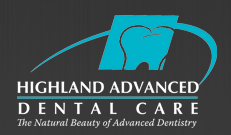 Highland Township, MI (PRWEB) September 03, 2015
Dr. James LoCascio invites people who suffer from gum recession in Highland Township, MI, to use Self-Improvement Month, during September, as an opportunity to receive treatment by visiting Dr. LoCascio for the Chao Pinhole® Surgical Technique. This minimally invasive, gum recession treatment can create a healthier smile, while also addressing negative side effects of recession, such as sensitive teeth and tooth decay. Since this procedure is less invasive than traditional gum grafting methods, patients can expect instant cosmetic improvements with low risk of complications.
Many people seek treatment for gum recession in Highland Township, MI, because they wish to improve the appearance of their smiles, but this treatment also offers other numerous benefits. Recession can expose teeth to trauma or infection, leaving individuals with uncomfortably sensitive teeth. The Chao Pinhole® Surgical Technique can address all of these issues. Visiting Dr. LoCascio may also assist patients in determining whether gum recession is occurring due to other oral health concerns, such as tooth grinding, poor oral hygiene, or periodontal disease. By identifying the causative factor and seeking appropriate treatment, patients may improve their oral and general health.
With the Chao Pinhole® Surgical Technique, Dr. LoCascio offers quick relief to patients who have sensitive teeth or feel self-conscious about their smiles. This procedure typically allows for the correction of widespread recession in one appointment, without the necessity of grafting or sutures. Dr. LoCascio begins by making a small incision in the gum tissue that requires treatment. He then utilizes a specialized instrument, to reach into the incision, gently repositioning the gum tissue to cover more of the patient's teeth. This technique causes minimal discomfort or bleeding, and patients generally experience an expedited recovery period.
People who want to enhance their smiles and protect their health, during Self-Improvement Month, are encouraged to schedule consultations with Dr. LoCascio about treatment options for gum recession in Highland Township, MI. Patients can visit Dr. LoCascio's website or call his office to request appointments.
About the Practice
Highland Advanced Dental Care is a general practice offering personalized dental care for patients in Highland, MI. Dr. James LoCascio graduated from the University Of Detroit School Of Dentistry in 1981. Since graduating from dental school, Dr. LoCascio has had extensive training in advanced restorative and reconstructive dentistry at the Pankey Institute in Key Biscayne Florida. Dr. LoCascio has also had advanced training in the placement and restoring of dental implants at the Misch Institute for Dental Implants. Dr LoCascio holds a Fellowship with the International Congress of Oral Implantogy. To learn more about Highland Advanced Dental Care and their dental services visit their website at http://www.highlandadvanceddentalcare.com/ or call their office at (248) 887-8371.