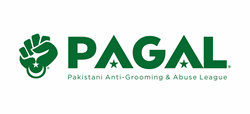 It is high time that we start listening to victims of child sexual abuse and give them the justice that they deserve
London (PRWEB UK) 7 September 2015
PAGAL (Pakistani Anti-Grooming & Abuse League) announces that it has launched its online petition asking world leaders to take action and prevent young girls from being sexually abused.
Statistics show that globally 1 out of every 4 girls will be sexually abused before her 18th birthday.
Tanweer Khan, founder and chairman of PAGAL, commented, "We have launched this online petition in direct response to the numerous scandals that have come to light globally over the last few years. A common factor in nearly all of these cases was that the perpetrators were able to commit their abuse over a period of time because neither victims nor their families came forward to report it – largely due to fear of one kind or another."
The PAGAL petition is the world's first community-led and volunteer-operated initiative of its kind. It aims to target the Secretary General of The United Nations, the Prime Minister of the UK and the Prime Minister of Pakistan, and urges them to take action in order to prevent young girls from being sexually abused.
Specifically, the petition calls for the world leaders to:
1. Arrange for the investigation of all allegations of historic child sexual abuse,
2. Ensure that any inquiry conducted is totally independent of the organisation being scrutinised,
3. Bring all perpetrators of historic child sexual abuse to account,
4. Tighten laws in order to have punishments that fit the crime, and
5. Commit that in future all allegations of child sexual abuse will be taken seriously by authorities.
The PAGAL campaign already has the backing of several long-standing and well-respected Pakistani businesses. It is the hope of the PAGAL board of trustees that other businesses, especially larger multinationals and public sector organisations, will join in and confront this serious issue by urging their staff to sign the petition and spread the word to their personal networks.
Mr. Khan continued, "Every day we hear about new scandals from all over the world, where young girls are being sexually abused. Sad fact of the matter is that the abuser is generally always a person that the victim trusts completely. Yet when it comes to reporting the crime, it is the victim that usually gets the blame. It is high time that we start listening to victims of child sexual abuse and give them the justice that they deserve."
The PAGAL campaign's basic tenet is that every girl deserves a happy childhood; the girls of today are the mothers, teachers, doctors, lawyers, athletes, pop stars and CEOs of tomorrow, and it is the responsibility of the community at large, as well as the organisations that seek to employ them, to ensure that these girls are not subjected to grooming or abuse.
For more information, please contact PAGAL on +44 (0) 8450 940 870, http://www.pagal.org.uk
About PAGAL
PAGAL (Pakistani Anti-Grooming & Abuse League) is the world's first and only community-led and volunteer-operated organisation dedicated solely to raising awareness of and tackling sexual abuse.
PAGAL's mission is to empower the community to recognise and eliminate behavioural patterns that support a culture of grooming and abusing young girls.
PAGAL is a not-for-profit organisation recognised as charitable by HMRC for tax purposes.