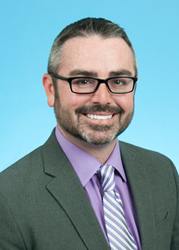 Melbourne, FL (PRWEB) September 03, 2015
Space Coast Credit Union is pleased to announce the promotion of Shane Hoyle to the position of Director of Retail Services for South Brevard and Indian River Counties.
Hoyle joined SCCU in February 2012 as the Branch Manager of the Airport Branch, bringing over 6 years of management and coaching experience within the financial services field. He immediately became involved in credit union committees and special project teams, demonstrating his leadership skills and ability to collaborate. Hoyle transferred to the Baytree Branch in January 2013, where he continued to focus on the development of his team at a high volume branch. The Baytree branch assists many members with their financial needs and issues about $10.8 million in auto loans and over $7 million in mortgages annually.
Heather Hickman, Senior Vice president of Retail Delivery for SCCU, said "Shane was an obvious leader here since he arrived." Hickman continued, "Regardless of the branch location he was managing, he taught his team how important it is to watch out for the best interests' of our members. Under his leadership, branch associates are protecting our members by helping them to make educated financial decisions, prepare for the future, and avoid overpaying on financing for their homes and cars."
In his new position of Director of Retail Services, Hoyle will oversee the branches and membership within South Brevard and Indian River Counties.
###
Space Coast Credit Union was chartered in 1951 and is headquartered in Melbourne, Florida. The credit union serves more than 300,000 members with assets of over $3 billion through a network of 58 branches and over 100 ATMs located throughout Florida and through its website sccu.com. Space Coast Credit Union is open for membership to anyone who lives or works in the fourteen Florida counties it serves. Locations can be found at sccu.com/locations.